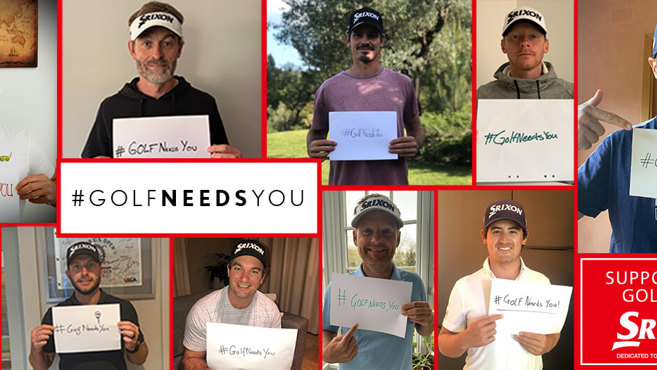 Srixon Sports Europe has launched a social media campaign to encourage golfers to support their local pro shop in order to help get the industry back on its feet following the impact of the Covid-19 pandemic on sales.
Although pro shops are, at this moment, still closed throughout the UK and Ireland, Srixon is hoping to remind consumers to support their local pro as soon as they are allowed to re-open their shops with its #GolfNeedsYou campaign.
The brand called on a dozen of its European Tour staff to get involved, with players such as Soren Kjeldsen, Raphael Jacquelin, Adri Arnaus and Sean Crocker holding up #GolfNeedsYou signs in support of the campaign that then appeared on a range of social media platforms.
A spokesperson for Srixon Sports Europe commented: "Golf is finally starting to make a return to our lives, and we couldn't be happier. But like many other industries, golf has suffered significantly over the past few months and we all need to do our bit to encourage its strong, but safe, return.
"Srixon hopes that everyone can become a part of #GolfNeedsYou. It's designed to spread the message far and wide that our local golf stores and pro shops would have likely had a tough couple of months, and, when it's safe to do so, to encourage everyone to book a lesson or make a purchase in order to help the golf industry recover as quickly as possible."