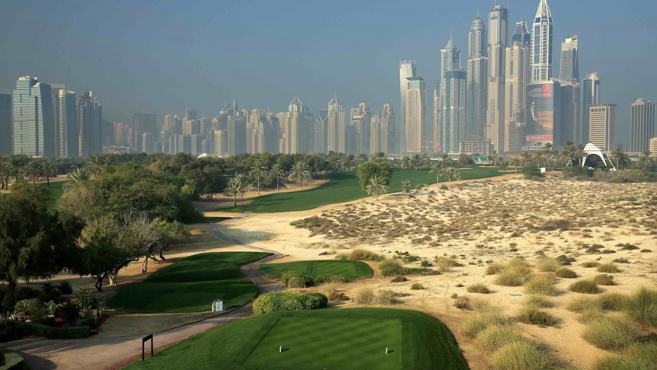 The PGA North has announced a new working relationship with Albatross Events which will enable the region to create a host of fantastic events for both PGA Professionals and amateurs both in the UK and overseas.
Albatross Events is a new innovative golf events company. They provide incredible golfing experiences and offer a range of events to suit a diverse community of amateur and professional golfers.
The company is owned by PGA Professionals, Andrew Scrimshaw and Martyn Jobling who are both keen supporters of local and national PGA tournaments.
Their aim is to exceed all client's expectations and requirements, while breaking the mould for your 'average' golf event.
"We are delighted to launch our partnership with the PGA North Region," said Scrimshaw. "We believe joining forces with the PGA North Region will allow us to enhance and take our client's experiences to the next level.
"Since establishing Albatross Events, our ambition has always been to deliver world-class events and tournaments that as PGA Members, we would love to play in ourselves.
"We host golf events at iconic venues and stay in luxurious hotels and pride ourselves with providing all this and so much more at a competitive price point. Our unique selling point has always been to add value to our client's experience and host events with amazing amateur prizes and large professional prize funds.
"We are an organisation constantly driven by improvement and it's great to now be working in association with PGA North Region enabling us to deliver our vision to fellow PGA Members.''
Albatross Events offer a vast range of services including amateur competitions, pro-am tournaments, tuition breaks, bespoke golf days and referral breaks.
Jonathan Paine, PGA Regional Manager (North), commented: "We are delighted to be working with Martyn and Andrew in this venture along with our PGA Partners GolfBreaks.
"When we first met to discuss the venture we all realised that we shared the same vision for events and changes that needed to be made in order to accomplish this.
"When Andrew and Martyn approached us with their proposals we all felt that working together would really enhance each other's ability to promote golf to PGA Professionals and amateurs alike, it is great to be working with two PGA Professionals in their new business and I hope that this partnership flourishes to bigger things in the future."
As part of the new working relationship, Albatross Events will be hosting its first prestigious Overseas Pro-Am Tournament in Dubai from January 23-30. It will feature a £10,000 professional prize fund, with £3,000 going to the winner.
Jobling added: "Dubai is one of the greatest destinations for golf in the world, with immaculate golf courses, a bustling city full of culture and nightlife, you'll be sure to have an incredible trip.
"We're also running another prestigious Overseas Pro-Am Tournament in early 2021 and details will be released very soon."