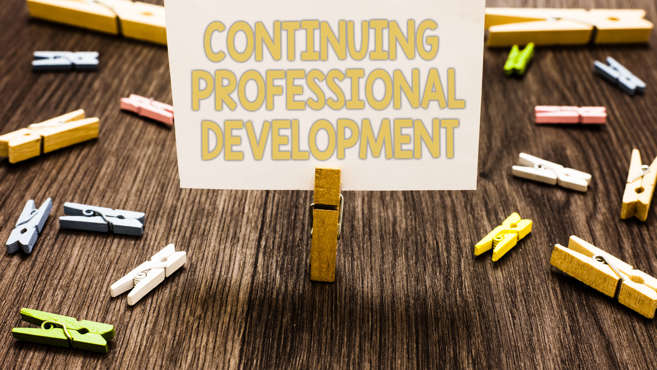 Time is running out for PGA Members to backdate your CPD activity for the 2019/20 CPD year.
You have until 31st January 2021 to record any CPD you undertaken during the 2019-2020 CPD Year and submit your record via PGA Learn.
Backdating your CPD is open to all Trainees, PGA Professionals, PGA Coaches and PGA Managers, and is easy to do and can be completed in minutes using 'My CPD' within PGA Learn.
CLICK HERE to visit My CPD and select the 2019-20 CPD year from the Period drop-down menu, then click 'Add Entry' to get started.
Once the 31st January has passed, all 2019-20 CPD records will automatically lock and no further additions or amendments can be made.
Accredited Status Update
On 1st November 2020, class 'A' status was withdrawn, and class 'AA' status was replaced by 'Accredited'. The 2019-20 CPD year was the last year A / AA statuses were used. From now on, only those Members who demonstrate on ongoing commitment to personal and professional development by meeting the PGA's minimum CPD standards can gain and use Accredited status.
If you held 'AA' status during the 2019-2020 CPD year, you possess Accredited status for the 2020-21 CPD year, however, you must meet the PGA CPD standards on an annual basis from now on to retain it.
If you did not possess 'AA' status on 31st October 2020 but would like to gain Accredited status now, you have two options. You can either:
Backdate the CPD you undertook between 1st November 2019-31st October 2020 and submit your record by 31st January 2021, or,
Meet the minimum standards for the 2020-21 CPD year and submit your CPD record via the PGA Learn platform. This can be done at any point during the current CPD year.
You can check your current CPD Status within My Dashboard, which can be found within the Members' Area of the PGA website.
More details on the new CPD system and how to record your CPD activity can be found under the 'Getting Started' tile on PGA Learn.