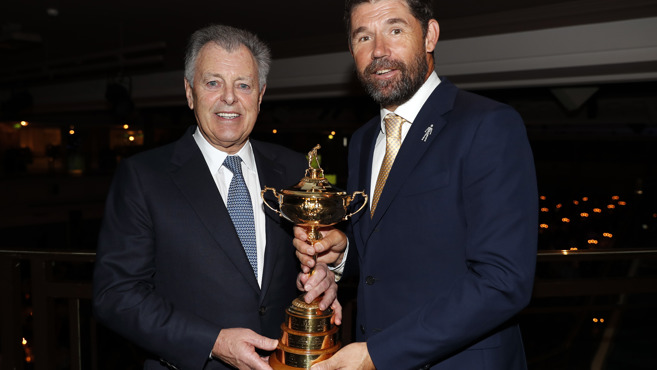 We speak to PGA captain Bernard Gallacher about how the Ryder Cup European effort became more focused and professional.
Bernard Gallacher has enjoyed a long and storied association with the Ryder Cup; he played for Great Britain & Ireland, and then Europe, eight successive times before taking over the captaincy for three straight matches – this year he will be at Whistling Straits as the captain of The PGA.
The Scot played 31 matches and, despite losing seven times and drawing once, his record reads an incredible W13 L13 H5.
As the captain he lost narrowly twice, the first coming at Kiawah and that Bernhard Langer putt, before becoming just the second captain to win on American soil. Since then Langer and Jose Maria Olazabal have followed suit and this week Padraig Harrington will be hoping to make it five.
Gallacher also worked under Tony Jacklin in his apprenticeship to taking over the captaincy but, unlike nowadays, he never labelled himself as a vice-captain.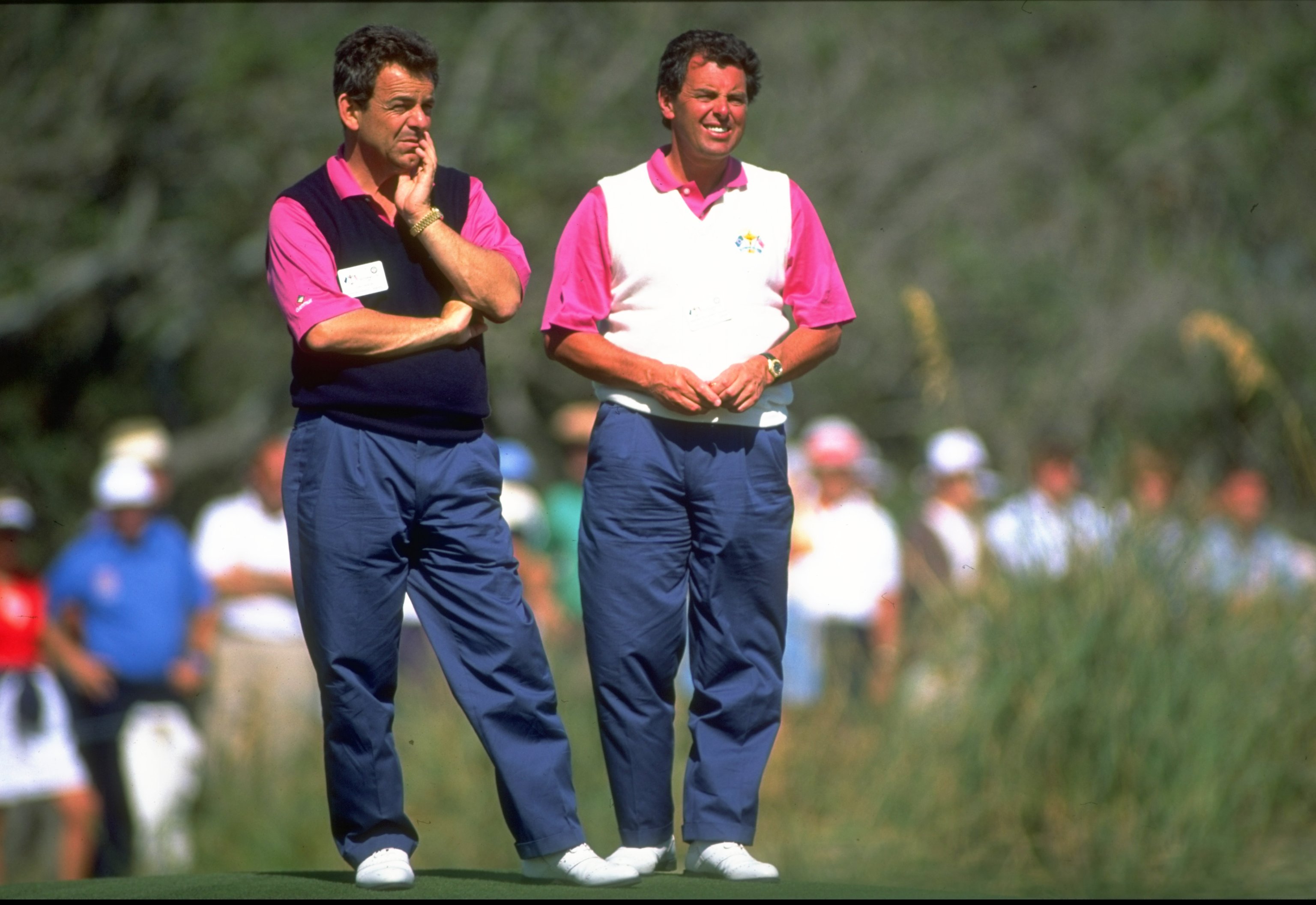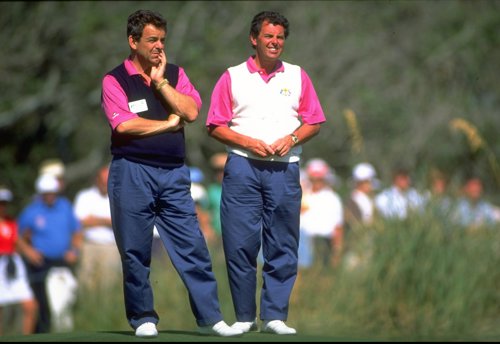 "I never felt like I was one of Tony's vice-captains, I was there as a helper. I was his buggy driver and he bounced a few ideas off me.," explained Gallacher. "I wasn't privy to what went on in the team room and I didn't feel like I wanted to be as Tony was the captain, I was just there to help sort things out. For example the bags in 1987 didn't turn out right so I got them printed up and screen printed and, come the Friday, all the bags were perfect."
Slowly though the notion of a vice-captain materialised, this year Europe will have five of them to help feed in the information to Harrington.
"I asked Manuel Pinero if he would be my vice-captain to help break the language barrier between myself and the Spaniards and Manuel also spoke a bit of Italian. Then I would ask him to follow matches in practice rounds and tell me what he thought. He was my sole vice-captain but, as the matches got going, I would ask Tommy Horton, Peter Townsend, Ken Schofield and John Jacobs to walk round with a match and I would come up in the buggy and pick their brains."
Otherwise Gallacher was also part of the scene that not only changed the very nature of the Ryder Cup on the course but also by getting the coaches to the matches.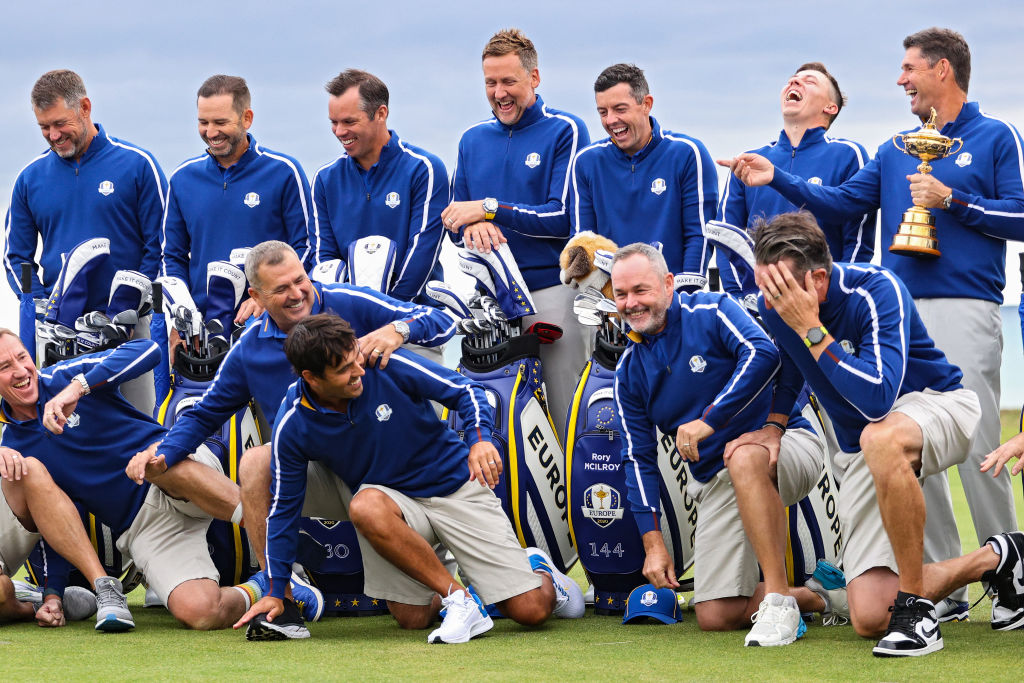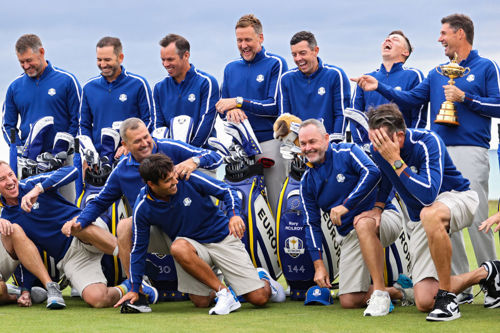 "Tony (Jacklin) had already laid out the template, one of his requests was to take the caddies and coaches and also their physio if they wanted.
"The European Tour were in a position to be able to afford that and, when I took over in 1991, the players could bring their coaches and we'd find way of getting them across. Before that they couldn't afford to bring so many people over but Tony changed all that and I followed it on. The mindset was to keep the players happy and to give them the best chance to prepare for a big week and, if they had their coach with them on a normal week, then let's do it.
"Bob Torrance was teaching a few players at the time, David Leadbetter would be there and Seve was working with Simon Holmes at The Belfry, every player who wanted a coach there could have that.
"The only complaint was from Seve when Bob was smoking in the team room, he would say 'we are all healthy players and he is smoking' – I said to Seve that he could tell him to stop but he just shook his head and said that was a bad idea and Bob carried on smoking!"
CLICK HERE for news and updates for the European Ryder Cup team at Whistling Straits.