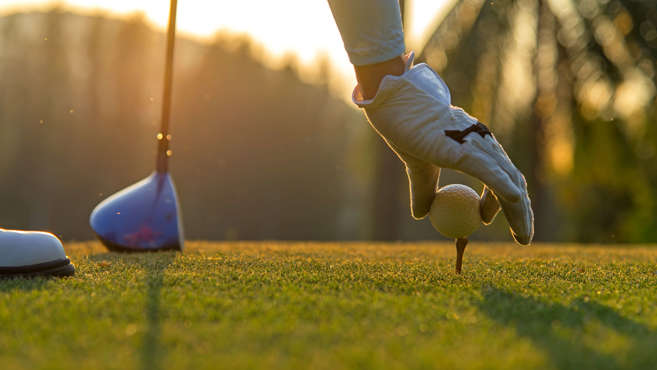 Ian Roper and Ben Wall may be ages apart, but they have one thing in common - knowing how to win a prestigious tournament, writes Ken Gaunt.
Corhampton pro Roper is the new PGA in Hampshire Seniors Champion after edging Roger Tuddenham in a play-off at Test Valley after both scored 40 points.
 Wall, of Winchester Golf Academy, triumphed in the PGA in Hants Patrons Young Pros and Trainee Championship at Waterlooville, chalking up seven birdies and an eagle on the day.
He secured a four-shot victory ahead of playing partner Adam Hickling and Jack Coulbert with a six-under-par total of 138 (64 and 74).
Wall set a blistering pace by racing to the turn in the first round in an astonishing 29 shots after starting with four straight birdies.
He commented: "It could have been a sub-60 round and I played okay on the back nine but I just did not hole any putts. I have never played that good around Waterlooville before, so to get my first win this season was very pleasing."
Meanwhile Roper paid tribute to his playing partner Tuddenham, the PGA in Hampshire secretary, saying: "It was a very good battle. We had a bit of a ding-dong.
"Considering Roger never plays, the shot he played from the trees at the 18th to force a play-off was unbelievable."
Tuddenham added: "Ian was four under after four holes and six under after 12, leaving me hanging on to his shirt tails. 
"The first playoff hole the 10th we halved , then Ian hit it to six feet at the 18th second time around and holed the putt after I had made a  four. He deserved to win."