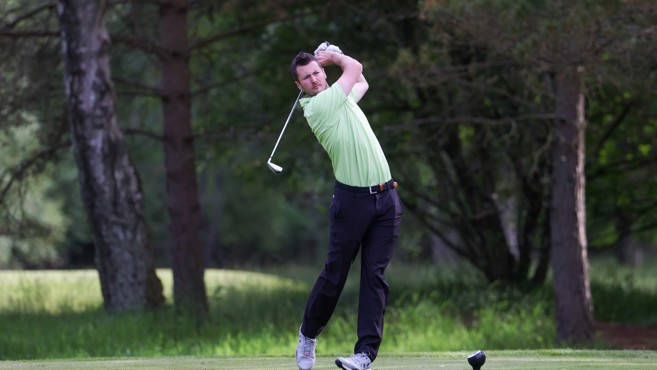 'Worth waiting for' is one of several slogans used by Carlsberg in the past to promote their lager.
And it's an apposite one to herald the return of their support for the PGA South West region's tournament schedule for 2022 after the previous two years' pandemic-blighted programmes.
Now known as Carlsberg Marstons, the company will be the headline sponsor for the popular Cornish Festival which, invariably over-subscribed and contested by teams and pros from way beyond Cornwall's boundaries, will be staged at St Enodoc, Trevose, and the Point at Polzeath.
The Festival, which was last held in 2019 and won for the second year running by 1993 Ryder Cup player Peter Baker, takes place in the third week in April.
By which time the Turier Scales-supported Titleist & FootJoy Assistants and Under 30s Sprint will be well under way with three of its five legs completed.
Coincidentally, Turier Scales and Carlsberg Marstons have their headquarters in the West Midlands but are loyal supporters of events in the South West, not least the West Region Championships which will be contested at Mendip Spring in August.
Turier Scales are keen supporters of the region's young pros and Nigel Newport-Black, the company's managing director, said: "The opportunity to support up and coming talent from within the region is vital for the future of the game at all levels, amateur as well as professional."
In that respect, the company will also sponsor the West Region Assistants' Championship which will run in tandem with the Carlsberg Marstons West Region Championship
Carlsberg Marstons are also supporting the Order of Merit which, comprises five events worth a total prize fund of £86,000.
Won last year by Toby Hunt (above), the new head PGA pro at St Mellons Golf Club, Cardiff, it will be determined by the outcome of tournaments at The Point at Polzeath, the new-look South West Open, the Dudsbury Masters, the West Region Championship and, in conjunction with PGA South, the PGA Southern Open Championship.
The packed programme also includes more than 30 pro-ams, the PGA West Region Seniors Championship at Tiverton in September and the increasingly popular North Devon Links Festival which lowers the curtain on the season at the end of that month.
Commenting on the schedule Robert Moss, the regional manager, said: "It's great to be able to look forward to a full programme again after the past two years of interruptions and cancelled events.
"Furthermore, we're delighted to welcome back Carlsberg Marstons as headline sponsors of the Cornish Festival, West Region Championship, and our Order of Merit, and the continuing support of Turier Scales.
"The support of both is invaluable and a key part of us being able to put together a programme of events that should appeal to our pros of all ages."
CLICK HERE for the full programme.