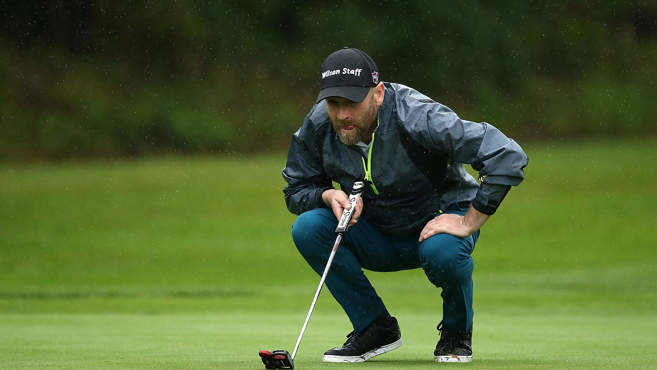 Neil Colquhoun is not afraid of a challenge. The 55-year-old has faced a few of his own in recent times. Two heart attacks and a devastating stroke have had a significant impact on the Merchants of Edinburgh PGA professional but he continues to show great spirit, resolve and an enduring willingness to give something back.
Having taken part in the Resolution Run for the Stroke Association a couple of years ago, Colquhoun's latest charity drive saw him complete the Push-Up Challenge for Cancer Research UK.
Initially emboldened by a bit of Dutch courage, the reality of performing 100 push-ups a day for the entire duration of the month of May became something of a sobering prospect. "I might have had too many glasses of wine when I signed up for it," he reflected with a chortle. "After signing up, I quickly realised that it would be hard."
Not one to shy away from an exacting test, Colquhoun embraced the challenge with gusto. It was tough going, though.
"The first time I tried as a practice, I managed 10 in a row and I was knackered," he said. "I wasn't sure I could do it. But when the first day of the challenge arrived, adrenaline must have kicked in as I did 40 straight away. My thinking was if I do more in the first session, I have less to do as the day goes on. 
"I went off like a house on fire and on the third day I started with 50. And then I hit a wall. I managed 32 in my first session and it felt like my arms were going to fall off."
Keeping tabs on his daily push-up rate led to one or two interesting developments. "I was at a music concert one night and remembered I still had 20 push-ups to do to reach my total," he added. "So I finished them off next to a bus stop while waiting to get home."
The physical and mental challenges Colquhoun has faced over the last few years makes his defiant endeavours to raise funds and awareness for the benefit of others even more admirable.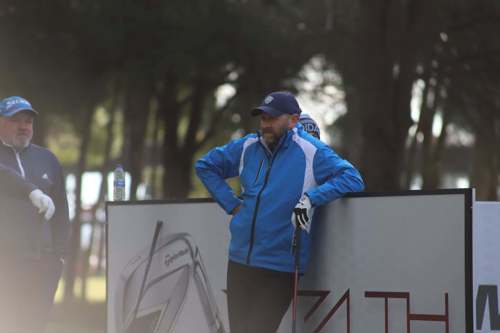 "I'd had a couple of heart attacks before but the stroke was particularly hard to deal with," said Colquhoun, who has been a PGA pro for over 30 years. "I was at the club one day and I couldn't write or speak properly. That set the alarm bells ringing. I got taken in, they done the tests and I was in hospital for a week.
"What's hard is thinking about speaking. My speech patterns have been affected. The signals don't get from the brain to the mouth as such. It is frustrating. I can think what I want to say but often can't say it. It's a bit like having a bad stutter. I can't say things immediately. I would often say things on the hoof, but now I have to plan what I want to say. I might get halfway through a sentence and then can't say a certain word.
"It's had a big impact, particularly when it comes to giving lessons. In the evening I can't speak as properly as earlier in the day as I'm exhausted so it's hard to make myself understood. It gets worse as the day goes on."
Colquhoun's father-in-law succumbed to cancer and that close quarters experience of the disease provided the energy and the drive for his fund-raising campaign. "The carers really do a tremendous job and the work they put in to helping others gives you the motivation to try to give something back," said Colquhoun, who raised around £600 during his month-long exertions.
The official challenge may have been completed but Colquhoun has not stopped the push-ups.
"It becomes an obsession," he said. "During the challenge, I was sore for the whole month because you didn't get a rest day. Now, though, I do 50 every other day and I feel really good. 
"I've been bitten by the bug. It's a bit like golf. There are always new goals to aim for. On the last day of the challenge, I tried for 100 in one go but had to stop at 63. But I'll keep trying. I might get to 70 push-ups in a row, then I will aim for 80. You never know, I might get to 100 yet."