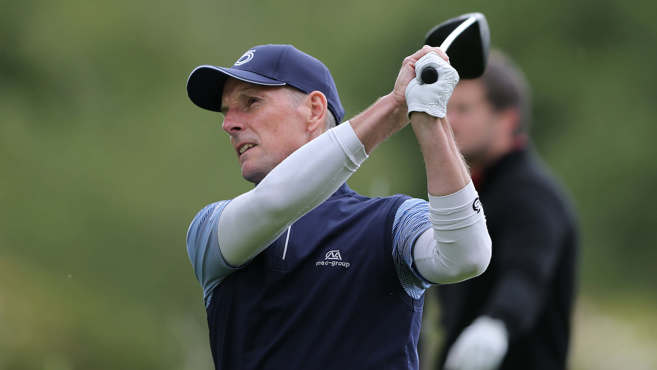 Matthew Cort and David Higgins share the lead at the half-way point of the 2022 PGA Professional Championship at Slaley Hall.
Higgins is bidding to win his second PGA Professional Championship title having won The PGA's flagship tournament back in 2016, while Cort is looking to get his name on the trophy for the first time.
After 36 holes at Slaley Hall, both players are tied at the top of the leaderboard.
Higgins (pictured above) replicated his opening round of 70 once again to post an early lead of four-under-par. The Irishman was joined later in the day by Cort who equalled the lowest round of the tournament so far, shooting a four-under-par 68 to cement his place in the final group.
When asked about his chances of lifting the trophy on Friday, Cort said: "There's a lot of good players playing this week but if I can keep doing what I am doing I should have a good chance."
Cort and Higgins will be joined in the final group by Toby Hunt (pictured below) who is one of two players sitting in a tie for third this week.
Hunt has carded nine birdies in his first 36 holes and will be looking to continue his run of form for the next two days.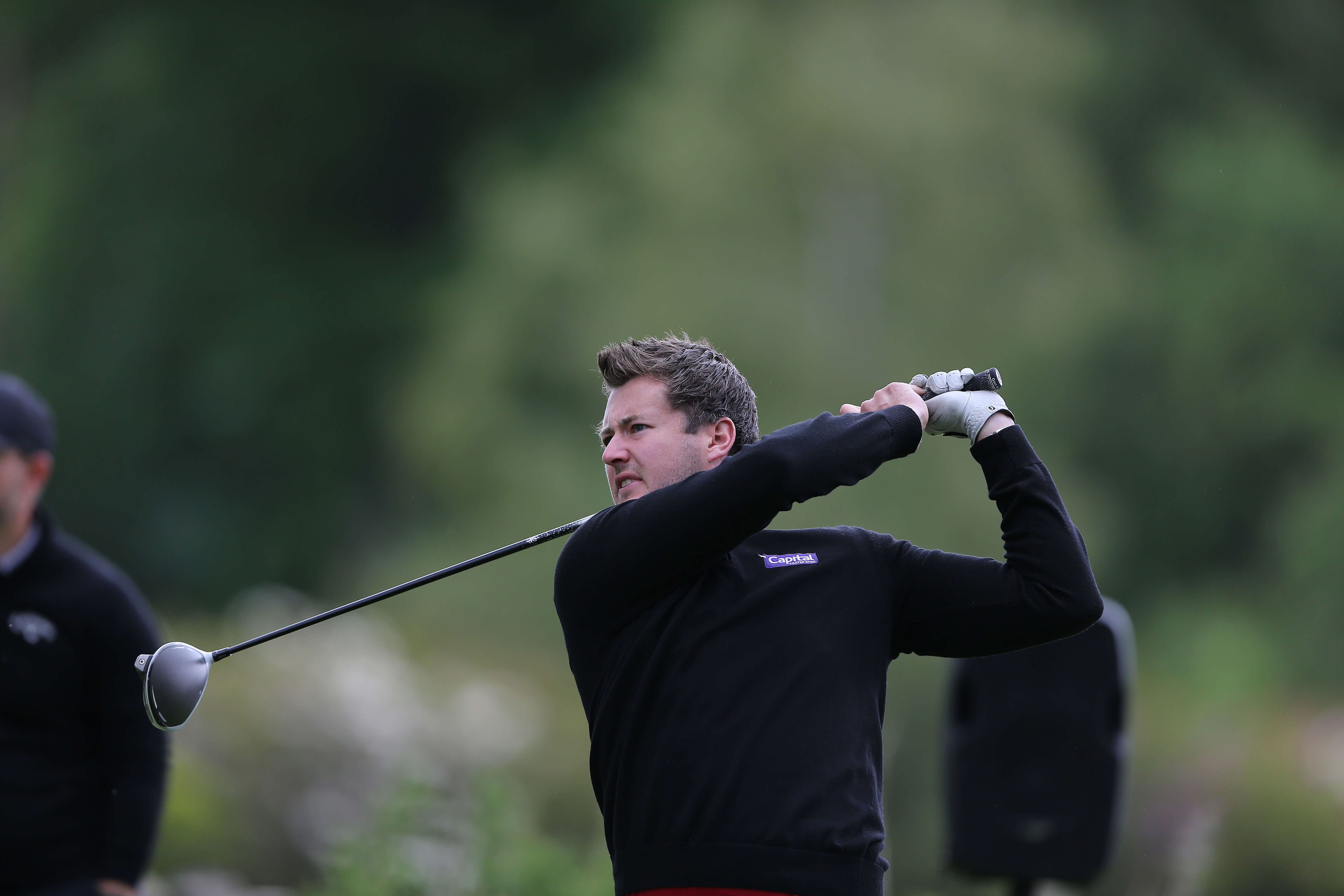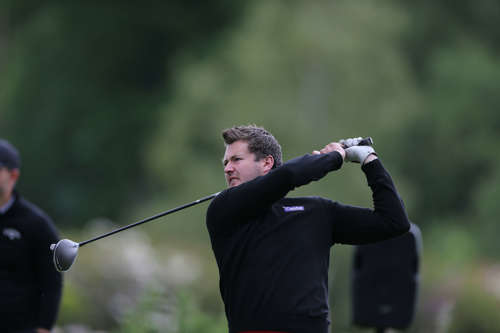 The big mover on day two was Scotsman Chris Currie, who played in Great Britain & Ireland's 2017 PGA Cup over the United States.
A four-under-par 68 saw Currie jump 32 places and he now sits in a tie for fifth at two-under-par.
Currie is joined by compatriot and defending champion Paul O'Hara who is making a valiant defence of his title. The North Lankarkshire professional carded an impressive three-under-round which could have been even better if it wasn't for finishing with two bogeys on the difficult 17th and 18th.
Scoreboard watchers can expect a move from the Scotsman at some point in the next 36 holes, as he looks to return home with the PGA Professional Championship trophy once again.
Exactly 50 players made the cut at Slaley Hall, as scores of three-over-par and better made it through to the final 36 holes.
The first tee time is at 8 o'clock tomorrow morning, as another beautiful day at the PGA Professional Championship awaits the golfers.
CLICK HERE to view live updates from the PGA Professional Championship.