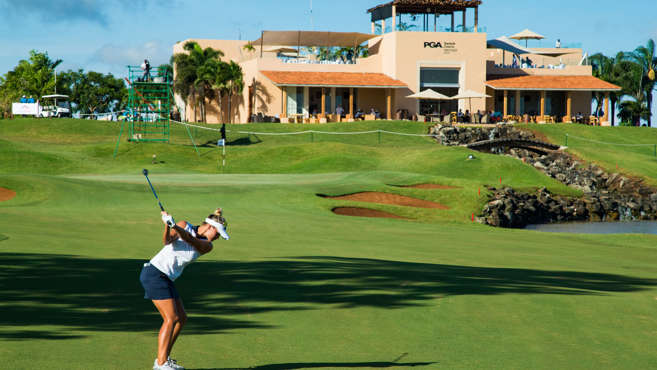 Saleem Haji is the Managing Director of Rainbow Projects Ltd and an AA PGA Professional. Saleem has worked as a PGA Professional in Kenya since 1985 and played a pivotal role in bringing the First Ladies European Tour event to the country last year.
How did you come to work for Rainbow Projects Kenya? 
I am the majority shareholder in the company and started it in 2000. I formed this company to combine my heavy earth moving machinery expertise with my golfing expertise.
What is the current status of golf in Kenya and what do you think the future holds?
Golf in Kenya would appear to be on the up and the fact that the government is prepared to put money into the Ladies European Tour event as well as significantly more into the Kenya Open, which is now on the main European Tour schedule, speaks volumes for their interest in the game. Professional golf has dramatically improved with the new Safari Tour which is run by Kenya Open Golf Ltd. It is professionally run and also allows top amateurs to compete, which is good as it has now become a stepping stone for them to play professionally. Interestingly, they also allow the top women players to compete. I believe as long as they play from the same tees, which is a real step forwards to preparing the local women players to play in the LET event here. Both amateur bodies in Kenya are active and pretty well run and hold many events throughout the year all over the Country.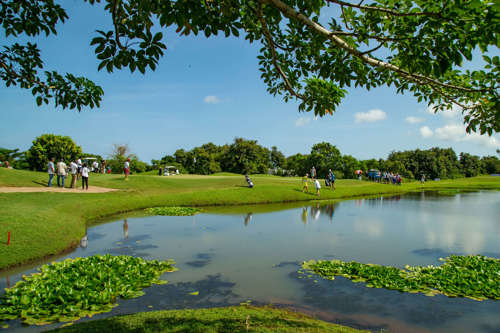 Where did the idea come from the host a Ladies European Tour event at Vipingo?
The Ladies European Tour was brought to our attention probably around five years ago as the Managing Director of Ucom (the joint promoters) lived in Kenya for a long time while growing up and they were well aware of the project and visited regularly. He mentioned the possibility of hosting a tournament and we were glad to assist. It has taken five years to get the tournament across the finish line but it has been well worth it. Obviously the more our course and destination is seen on TV the more likely we are to generate interest in terms of potential visitor rounds be that locally or internationally and boosting visitor numbers to come and play here is of course a really important factor for the long term development and success of our course and development. I think it also hugely satisfying for those that have bought property and built homes here to have the comfort of knowing that their course is of a high standard and is seen worldwide on TV. I would also say that it encourages others to purchase property here and ultimately that is what is going to keep the whole resort alive is the sense of community, which can only get better the more people live and make their homes here. 
What was your involvement in bringing a Ladies European Tour event to Vipingo?
Having built the course, living and working here I have been involved with the event from conception, planning, through to incorporating the visiting LET agronomist's requirements into our greenkeeping maintenance schedule. Getting additional machinery in for the event in order that everything can be cut daily and a host of other greenkeeping requirements. Our head greenkeeper did an amazing job and the whole team really pulled together to get the course in the condition that they required. I was also heavily involved in the planning, locating and scheduling the volunteers along with our golf captain, which worked very well. Arranging for the running of the driving range, assisting the LET wherever required and many more.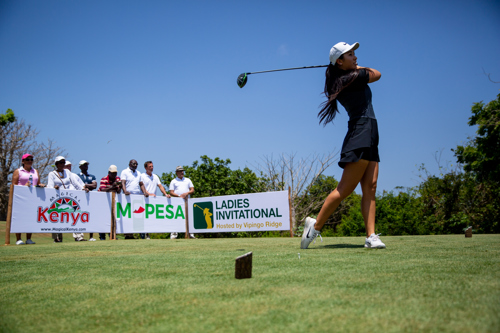 It was a long a tiring week but very worthwhile and the players were very accommodating and easy going which made all our lives that much easier. We have already started on a course maintenance regime for the event in November and will start all the organising for volunteers etc. soon. Having now had one event here it should hopefully get easier and we will be able to plan for many of the unforeseen events of last year.
What are the long term plans for Vipingo having now hosted its first major competition?
Vipingo's plan will stay very much the same, which is to be a destination of choice for golfers locally and internationally, as well as a place people wish to purchase a property and live. The hosting of major competitions is something we would like to do more of and we hope the Ladies Tour will keep us as their destination of choice in Kenya for some time to come. The golf course gets better and better and the quality of service also benefits from these international events. They are a great way to keep everyone motivated and to keep us in the minds of those who are thinking of a slightly different golfing holiday where they can combine good golf with good beaches and see the amazing wildlife we have to offer as well.
Through our association with The PGA, it is very much a part of our strategy to encourage the growth of the game and we have started doing a weekly clinic for a local charity school and the kids really enjoy it.
We are also hoping that we can promote ladies golf in particular through the LET and perhaps in a year or so could have a local Kenya girl playing and making the cut, which would be a real stepping stone for ladies golf in the country.