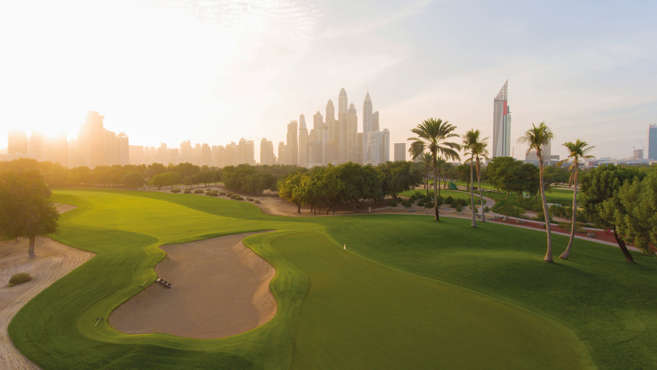 Dubai Golf harbours some of the most spectacular locations for golf, events and entertainment in the Gulf, managing three leading clubs in the region - Emirates Golf Club,
Dubai Creek Golf & Yacht Club and Jumeirah Golf Estates.
The company manages an online tee time booking system for all three venues as well as servicing a central reservations office that books golf at all the UAE golf courses. To support its operation, Dubai Golf employs more than 20 Great Britain & Ireland PGA Members across its facilities.
We speak to five Members about their experience working at a company that has been at the forefront of golf and golf related services in the Emirates since its inception.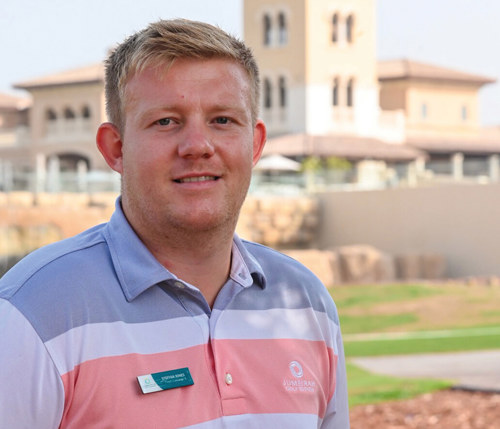 STEFFAN JONES
Assistant Golf Services Manager - Jumeirah Golf Estates
"I joined Dubai Golf a year ago in September 2019. I was fortunate to visit Dubai in May 2019 to attend the Club Managers Association of Europe MDP2 hosted by Dubai Golf at Dubai Creek Golf and Yacht Club. During that week whilst meeting and chatting with industry leaders from the
region, I made the decision to seek an opportunity with Dubai Golf.
"I have a wide range of roles and duties that come with working at such a busy facility. I support and lead a team of 40 amazing colleagues who make it a pleasure to turn up to work in the mornings. One of my roles is to ensure we consistently deliver a unforgettable experience to all members and visitors that walk through our door. I also take care of building the calendar for our members events and to manage and deliver corporate golf days here at Jumeirah Golf Estates.
"Turning up to work each day to a venue like Jumeirah Golf Estates is truly amazing! I love the fact that each day is different. I'm fortunate to be able to bounce around and meet so many of our amazing members and visitors on a daily basis, and create this amazing atmosphere within the golf club. I am also very grateful to have exposure to some of the best minds and leaders in the industry. I have and continue to learn so much from my colleagues within Dubai Golf.
"You have to keep an open mind when searching for roles in the region as it is a very competitive industry. Be prepared to visit Dubai, learn the culture, meet with people who are already working in the region."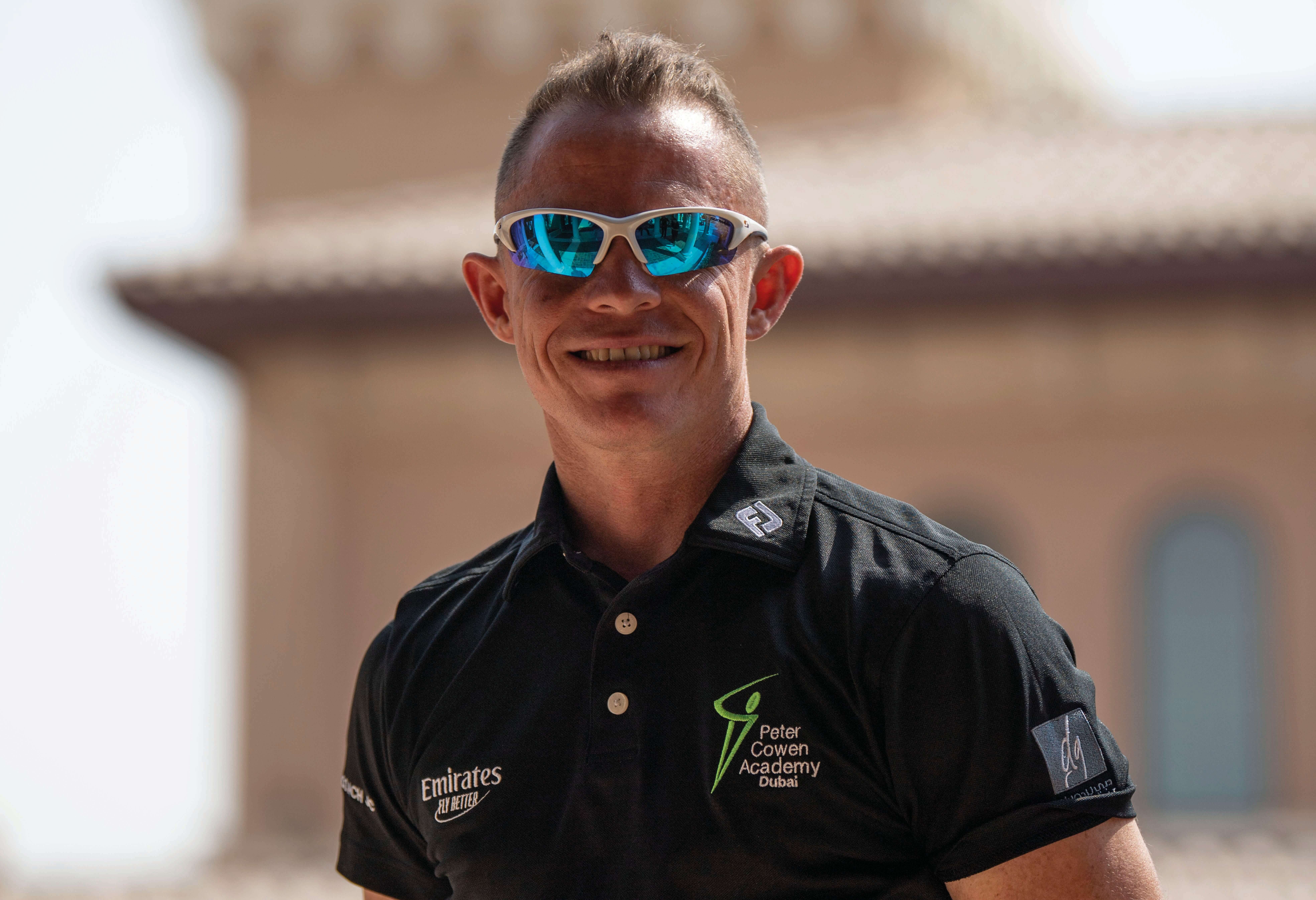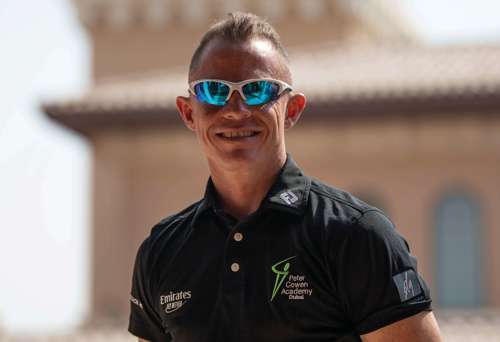 JONATHAN CRADDOCK
DG Programme Development - Emirates Golf Club
"Dubai Golf as a company is always looking at areas they can improve and innovate in the industry. Our golf operations is a well-organised production, working tirelessly to maintain high standards to remain one of the most revered courses in the region. The Emirates Golf Club is soon to welcome the arrival of TopGolf which is another example of Dubai Golf's commitment to innovate the industry here in the Middle East and grow the game of golf to wider audiences.
"The best thing about my role is the diversity of players I get to work with and the endless development we are constantly exposed to while working with one of the best coaches in the world. Peter Cowen's passion is infectious and I will never forget our first seminar with him where he said every morning he wakes up with the aim of finding a better way to do things.
"Having worked with him for such a long time and seeing his successes with his players, it is inspiring to know that he is still searching for a better way."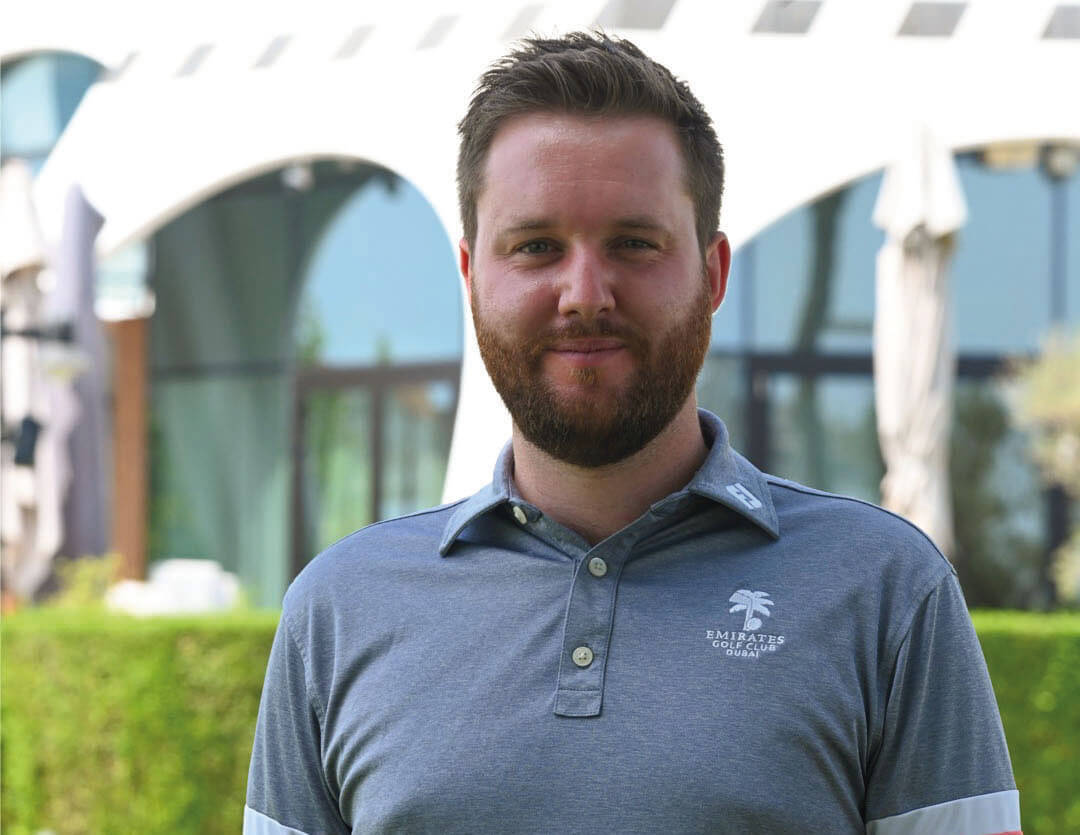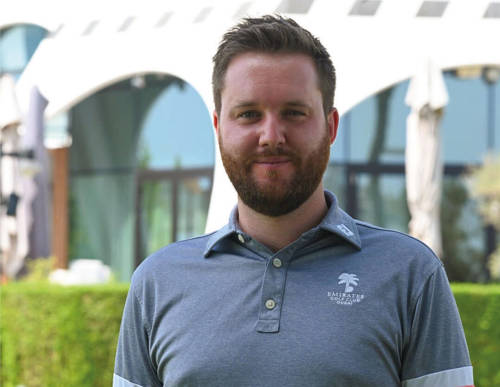 CIAN HURLEY
Golf Service Manager - Emirates Golf Club
"I joined Dubai Golf in September 2016. I started at Emirates Golf Club as an intern – as a Golf Services Executive. I work with and oversee a fantastic team of over 70 colleagues and I am responsible for a golf operation that includes two 18-hole courses, a 9-hole Par 3 course, and both an extensive members' tournament calendar, plus a corporate/ visitor events calendar on an annual basis.
"The best thing about my role is the exposure that comes with it; exposure to some of the best minds and industry leaders from whom I have learned a great deal, and exposure to a fantastic team of colleagues in our company. This is without doubt the most diverse and multicultural team I have ever worked with. I am humbled and grateful for the opportunity I have had to learn about many world cultures and the vast ways in which teams can co-exist and thrive in this part of the world.
"Those who have proven to try new places and achieve in such roles will certainly be at the forefront of winning the race to a position within our company."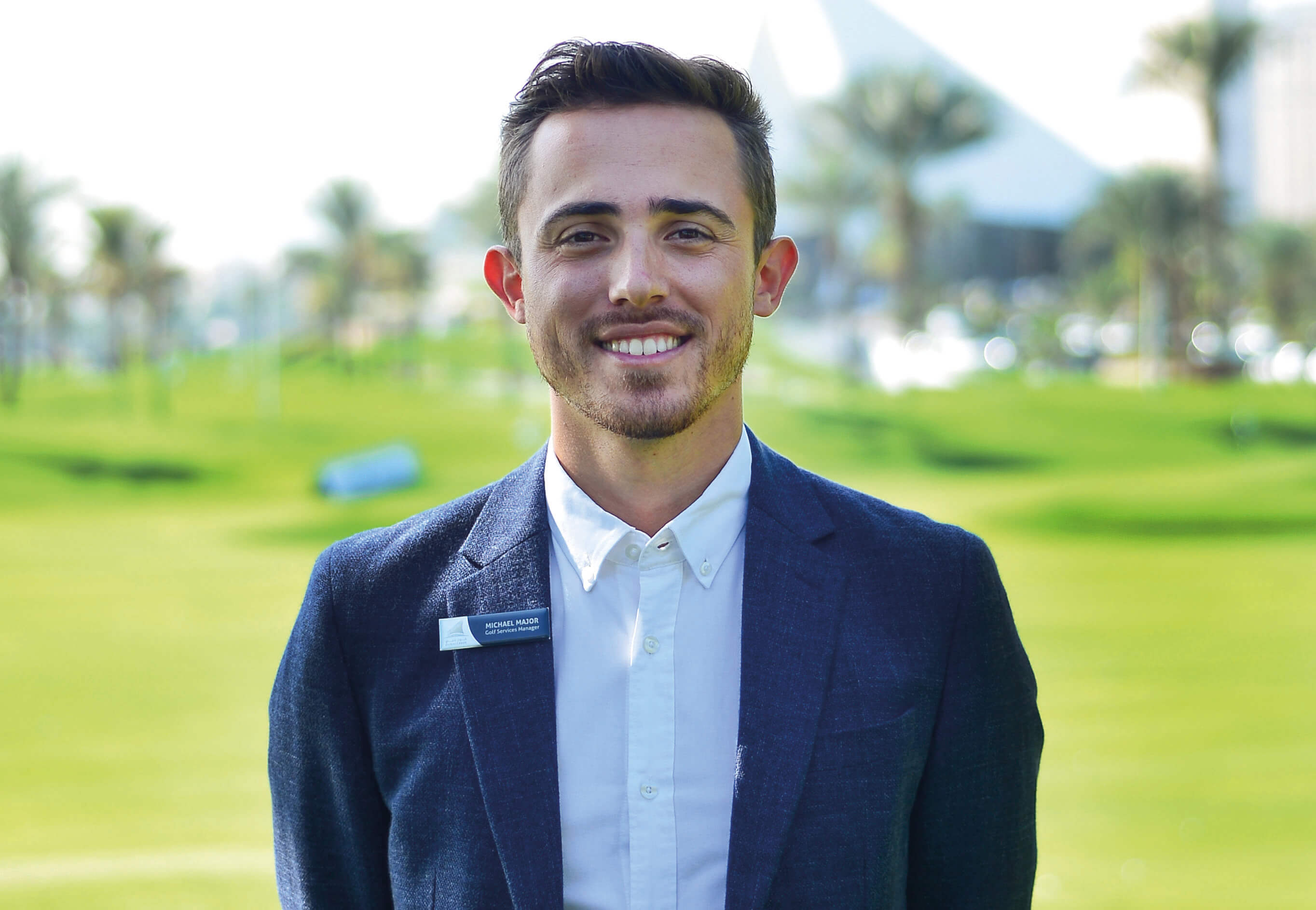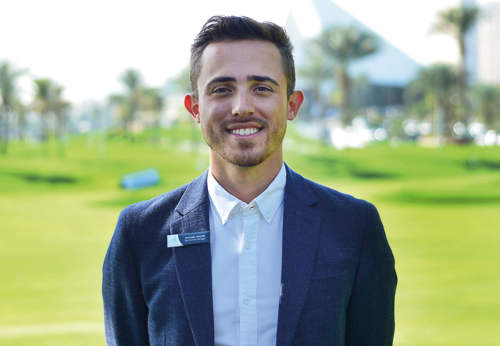 MICHAEL MAJOR
Golf Service Manager - Dubai Creek Golf & Yacht Club
"The Creek was the first course I played in the Middle East when on holiday in 2008 and was my favourite course growing up. When I saw they were advertising for an internship I jumped at the opportunity.
"My role is to lead the golf operations department. I'm very much involved in the daily operations, ensuring we not only match our customers' expectations, but we exceed them. I am proud to say the 59Club recognised Dubai Creek this year in their inaugural Service Excellence awards. We received five awards, including Golf Operations Team of the Year and I was proud to be awarded the Golf Manager of the Year.
"I grew up loving the game of golf and being part of an amazing club atmosphere. What better way to spend your time at work, than creating and being part of that environment.
"When applying for a job, we all know that your first impression means so much. When that job is overseas, your first impression is your CV, so the way it looks and the content within it is vital. I paid a graphic designer to help me stand out. It's probably the best £20 I have ever spent!"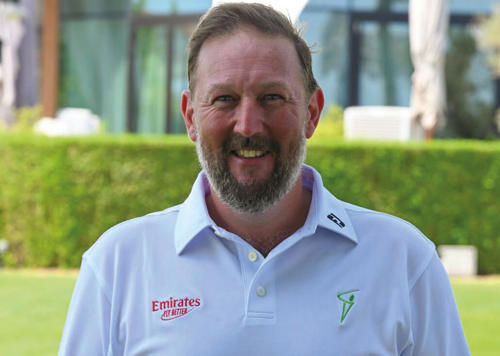 ALASTAIR BROWN
Head Academy Professional - Emirates Golf Club
"My initial role was to grow the game in the region through junior, ladies and beginner programmes, while teaching members and visiting golf schools. The wealth of knowledge gained from working with great people in a globally diverse company environment has been an education money can't buy.
"I got the opportunity to work alongside PGA Master Professional Peter Cowen and Dubai Golf now own the global rights to his golf academies. His first academy in the region was set up at Emirates Golf Club of which I am the Head Professional.
"During the season there are some European Tour Events at Dubai Golf facilities. The exposure to the organisation from the European Tour, Falcon, the players, coaches, caddies etc is invaluable and very insightful. I love sharing information during these weeks and I have developed great friendships in our industry over the years.
"My advice is get a trainee position at a well-renowned or international club or work for a PGA professional with a reputation for producing highly qualified pros. Expose yourself to all the roles required at a facility and then specialise later on. Be adaptable, passionate, diverse, open to learning and welltravelled."