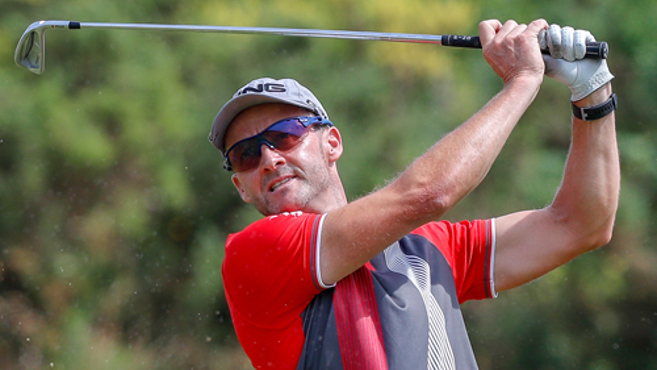 Paul Streeter reproduced the form that has earned him two victories on the Staysure Tour to dominate the Oakmere Midland Open.
Such was his domination that Streeter, who now represents Woodhall Spa Golf Club, ended the first PGA Midlands Order of Merit event of the season at Oakmere Golf Club six shots clear of the field.
In doing so, his two negotiations of the Admirals course at the Nottinghamshire venue resulted in rounds of 66 and 67 for an 11 under par total of 133.
One of those shots came on day two when the 54-year-old had a hole in one at the par-three eighth.
It proved to be Streeter's second eagle of the tournament, its predecessor coming on day one when he served notice of what was to come at the par-five first hole.
Five birdies, tempered by a single bogey, followed in that round and there were six more on day two.
Indeed, had Streeter not negotiated two of the last three holes in three-over his margin of victory would have been even greater.
As it was the rest of the field were left battling for second place in the tournament which was sponsored by the host club, the venue for last year's Coca Cola PGA Assistants' Championship.
That battle turned into a much closer contest than the main one insomuch that four players shared second place, one of whom, Matthew Cort also had a hole in one.
His ace came at the par-three second on day two and, followed by eagles at the par-five seventh and 16th, resulted in a total of five-under for the two rounds and parity with Andy Willey, Adam Keogh and Jamie Brittain.
CLICK HERE to access the full list of scores