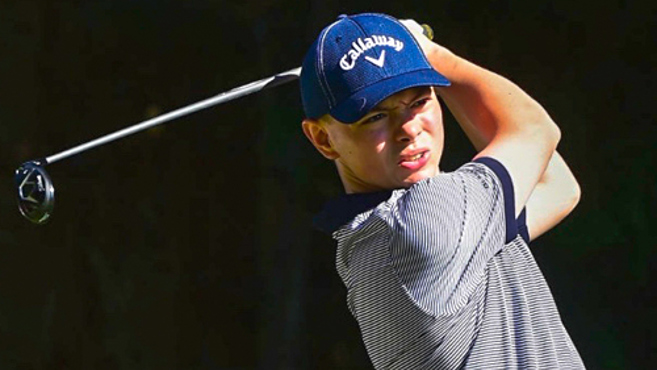 Ben White will make his debut in the English PGA Championship Final after winning the East region qualifying event at Old Fold Manor Golf Club.
The Highgate Golf Club professional led the field by just one shot after a tight contest at the Barnet venue.
He recorded a two under par round of 69 to edge out Luke Fraser (Thorndon Park Golf Club), James Watts (Kingsway Golf Centre), and Giles Evans who tied for second spot.
That quartet will join 13 others from the qualifier in the £30,000 grand final at Bowood Golf Club, Calne, Wiltshire, next month.
White attributed his victory to the highlight of his round - an eagle at the par-four second hole when he sunk a 135-yard shot with a pitching wedge.
"I knew the pin was in a bowl," he explained, "and that if I picked out a spot then it'd get somewhere close.  But I didn't think it'd go in.
"It was an even round apart from that, I made a couple of stray tee shots but I didn't think two under par would be good enough to win it.
"I'd only played Old Fold once before, and that was last week in a practice round so that served me well. I'm used to playing tight courses and bouncy greens. But it might have fooled a few here."
White, 27, was playing in his first tournament of the year, having used the months in lockdown to sharpen his game.
"With everything that was going on last year, I prioritised practice more," he added.
"And with fewer social commitments, I was able to dedicate time to practise and it's obviously paid off.
"I usually get a decent amount of practice in, but, pre-Covid, I was probably guilty of not playing enough. I made more of an effort to get out there and meet new members."
CLICK HERE to view the full list of scores