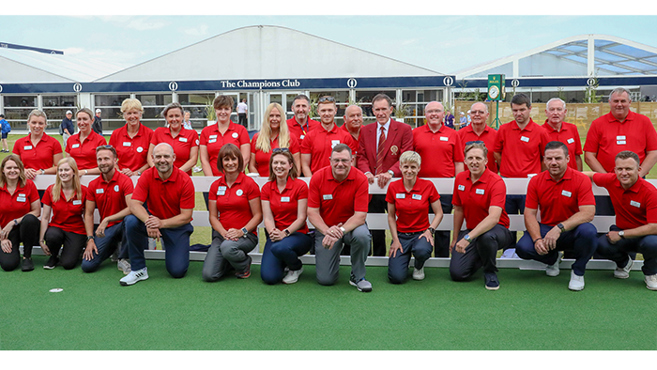 There will be five new faces joining the 29-strong team of PGA Professionals who will once again provide free coaching lessons throughout the 150th Open Championship at St Andrews.
While the world's elite battle it out for the Claret Jug on the famous Old Course, PGA Professionals will be delivering thousands of 15-minute lessons to spectators across eight days at The R&A Swingzone.
Among the new faces at next year's Open Championship is Zoe North. "I am so excited and proud to be representing The PGA in The R&A Swingzone at the 150th Open Championship," said the 29-year-old, who is based at Rugby Golf Club, Warwickshire.
"I am really looking forward to coaching alongside my friends and fellow PGA Professionals. It's opportunities like this where we can all meet up and share our coaching ideas to ensure we continue to grow this wonderful game.
"Being able to be a part of this team means such a lot to me. It gives me the ability to hopefully inspire those attending to give golf a go themselves, and maybe take up the sport in the future."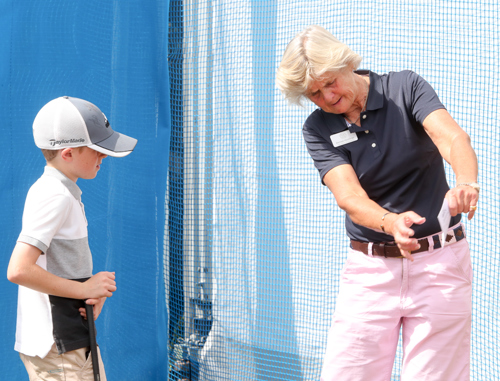 Thomas Devine (Oulton Hall Golf Academy), 31, is also making his R&A Swingzone debut. He said: "I've been thinking about doing it for a while but to get chosen to coach at the home of golf makes it extra special.
"I'm looking forward to meeting and chatting to lots of new golfers - if we can inspire some new golfers to come and try this great game, then that would be awesome."
Stuart Fisher (Portpatrick Dunskey Golf Club) is another debutant relishing next year's Open Championship. He commented: "Being a part of The R&A Swingzone team is a huge opportunity for me to gain amazing experience and to meet lots of new coaches and share knowledge and ideas. I'm also really excited for the unique challenge of a conveyor belt style of lessons where you get a fresh client every 15 minutes, quickly trying to identify their weaknesses and diagnose them all in a short space of time.
"It's a huge honour and a fantastic opportunity to be representing The PGA at the 2022 Open Championship and feels even more special that it's being played at the home of golf. It's a great opportunity to show again why golfers of all ages and ability levels should put their trust in PGA Professionals as we continue to strive to be the best and deliver the highest standard possible."
There will also be few familiar faces at next year's R&A Swingzone, with PGA Captain Elect Sarah Bennett, joining PGA Master Professionals Peter Ball and John Mulgrew, while former European Tour player Fame Tate is also part of the team.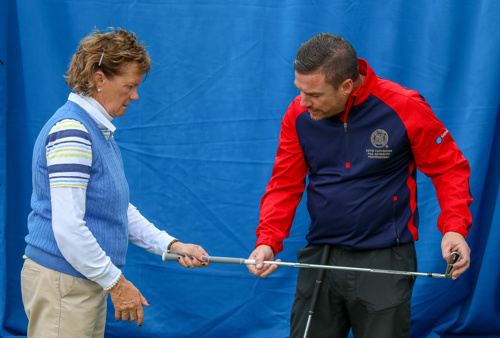 Allan Martin, PGA Coach Education Manager – Scotland and organiser of the R&A Swingzone, commented: "It is an absolute privilege to have such a diverse and inclusive team of PGA Members coaching at The R&A Swingzone at St Andrews, the home of golf, for the 150th Open Championship.
"Spectators taking advantage of the opportunity to be coached free of charge by a PGA Professional will, have a wholly positive, inclusive and unforgettable experience which will live up to The PGA's continuing commitment of 'Making Golf Happen'.
"The combined coaching expertise of The R&A Swingzone team cements our place at the heart of golf. The 2022 team may see the nurturing of a future Open Champion, whilst the continuing coaching legacy of the PGA Professional will be apparent in the coaching journey of many of those competing in the 150th Open."
The full complement of PGA pros at St. Andrews is: Jak Hamblett, David Bartlett, Alistair Welsher, Peter Ball, Stuart Fisher, Alan Bradshaw, Alex Mollin, Martin Goldie, John Mulgrew, Sarah Attwood, Zoe North, Alison Perkins, Denise Hastings, David Playdon, Ian Bailey, Matt Stables, Paul Warner, Fame Tate, Sarah Bennett, Kevin Caplehorn, Jamie Cundy, Barney Wytchard, Callum Beveridge, David Gleeson, Thomas Devine, John Murray, Matt Tucknott, Joanne Taylor, Tom Gibbs and Geraint Dixon.