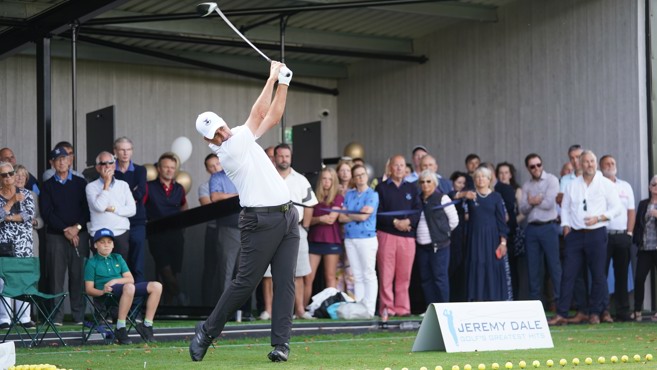 A golf club is always seeking to improve itself, whether it is through the golf course, practice facilities or even the interior of the club house, there is always something that could be better.
Recently, Stoneham Golf Club, on the outskirts of Southampton, has done just that, with the opening of its brand new, stunning Academy.
Originally an old shed with some tatty mats, the range has undergone a £1.2 million makeover, with Edwards Design International working closely with the influential figures within the club to produce a superb short game area, targets scattered around the old wasteland, and state of the art Trackman.
The club's head PGA Professional, Ian Young, has been working at the club since April 1987. He commented: "There have been a lot of big changes, but the biggest have been coming in the last seven years," he says. "There's been big changes to the course. We have done every bunker and a lot of drainage and, on top of that, we have just completed the Academy, which has taken around 4.5 years. It is simply amazing."
"Before that, teaching was very hard work because the facility was so bad. It's been especially hard work for the last 4.5 years because we've had no facilities at all. Staff have had to go out on the golf course for playing lessons, as well as fittings on the 17th tee. There's also been teaching at Chilworth Range, so it's been a long 4.5 years, but now the Academy has arrived, it's much much better than I ever thought it would be."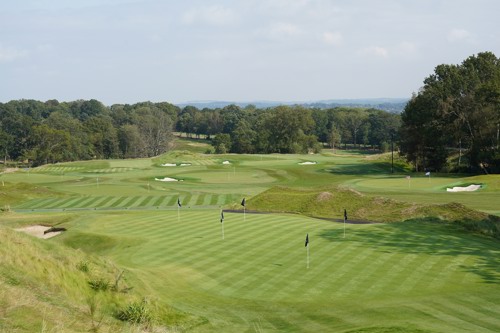 Young's words were mirrored by Stoneham's Marketing Manager, Ben Hunter, who said "People and members are wow'd! And I think they are very proud of their club because we, and they, believe this is one of the best practice facilities in the country."
The opening of the Academy, which occurred on the 26th September, saw some 200 members in attendance, with a trick shot show from Jeremy Dale, as well as club ambassador and European Tour winner, Richard Bland, hitting the opening shot.
Since the opening day, Stoneham has seen nearly 100,000 balls hit at their Academy. With that in mind, the club's outlay and focus remains the same: "The focus [at Stoneham] is developing and enriching the life of our membership. By having a top-class practice facility by the clubhouse, it is something that fits really well with Stoneham's values," says Hunter.
"We've already started the next big project here at the Club. I believe the number one focus in a golf club is your course, that is primarily why your members are here.
"So, while the academy project has ended, in terms of growing and developing we will keep pushing and as a result have just recently started an irrigation project. We at Stoneham are hungry to get better and we will keep investing to improve our offerings for all to enjoy"