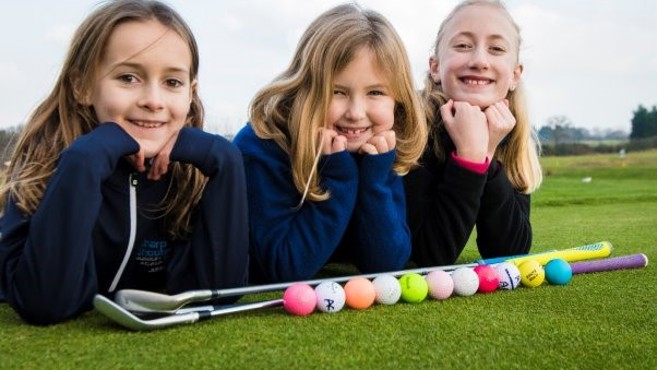 A record number of golf venues will be involved in the biggest girls' coaching programme in the country as Girls Golf Rocks returns in 2021.
The participation programme is back this year with the aim of promoting the game as a fun and friendly experience for young girls new to the sport.
Run by England Golf and the Golf Foundation and led by PGA Professionals, Girls Golf Rocks is open to all girls aged 5-18.
After COVID-19 restrictions forced the cancellation of the 2020 programme, the initiative is back with renewed energy and optimism for 2021 with almost 200 clubs spread over 35 counties signed up this year.
Lauren Spray, England Golf's women and girls in golf manager, said: "We've had amazing success with Girls Golf Rocks in the past and we're looking to make up for lost time in 2020 by having double the fun in 2021."
The programme is now in its fifth staging and has helped introduce more than 5,000 girls to the sport.
Coaching will take place in two six-week blocks at various times between June and October at a cost of £35 per block.
The lessons will take the girls through all the basics of golf, culminating in a final session on the course where they can put into practice all they have learned from their PGA coach.
Martin Crowder, head of development for the Golf Foundation, added: "The PGA-qualified coaches taking part will ensure new girls are given the best possible start in the game, as part of a fun learning group where they can make good friends, gaining the playing skills of golf and also valuable life skills that can be used in their wider lives."
For more details visit www.girlsgolfrocks.org.