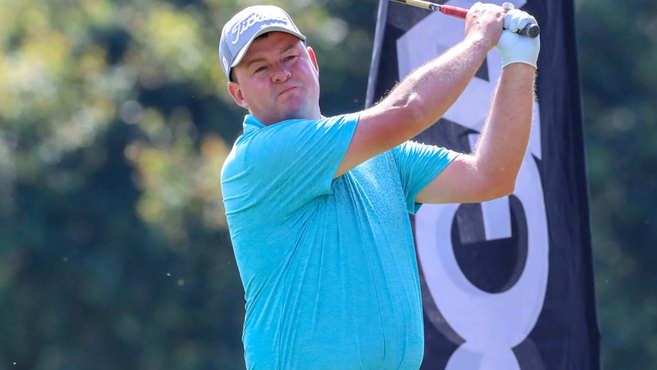 Ed Goodwin boosted his chances of winning the Total Triumph Order of Merit for the second year running by following up his victory at Weston Super Mare Medal with another at Clevedon.
The defending champion, who is attached to Cirencester Golf Club, now lies a fraction more than 15 points behind the longtime leader, the Isle of Wedmore's Lee Corfield.
Corfield was absent for the second event in a row and Goodwin took full advantage but, as in the previous Gloucestershire & Somerset Medal seven days earlier, he was not alone in the winner's circle.
This time he shared it with Gloucester Golf Centre's Jamie Dick who claimed his second victory of the year.
Both posted two-under-par totals of 70 to finish two shots clear of the host venue's Ashley Mansell and Luke Gaskins of Brickhampton Court and three ahead of Cirencester Golf Club's Mark Plummer.
In addition to the battle for the top spot warming up, the skirmish to finish in the top 16 and qualify for the Marston's sponsored Matchplay Championship at Chipping Sodbury in September is becoming more intense.
That will be resumed on February 13th when the 18th event of the series is staged at Saltford Golf Club.