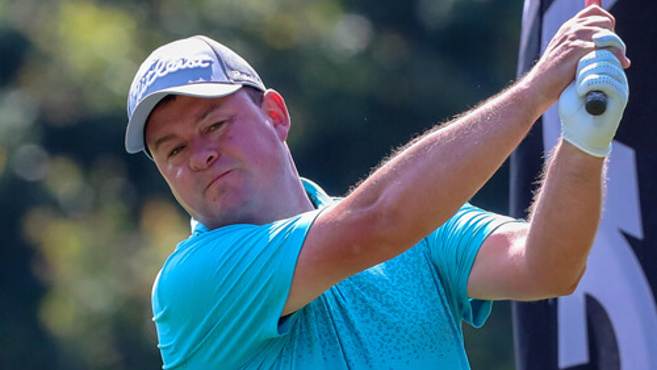 Cirencester Golf Club's Ed Goodwin has won the Gloucester and Somerset PGA Winter Series in the wake of the coronavirus pandemic making it impossible to arrange the campaign's climax - the Total Triumph Strokeplay Championship.
The remainder of the Total Triumph-sponsored Winter Series was cancelled in March following the introduction of the lockdown but there were hopes the Total Triumph Strokeplay Championship would be contested later in the year.
A deadline of July 1 was set to arrange a date and venue for the 36-hole event which would have determined the final standings in the Total Triumph Winter Series Order of Merit.
However, with PGA tournaments still on hold and no immediate prospects of finding a venue, the deadline passed and organisers were left with no alternative but to cancel the event.
As a result Goodwin has topped the Total Triumph Winter Series Order of Merit for the second year running by virtue of leading it when the campaign was curtailed.
Gloucester and Somerset PGA chairman Andrew March explained: "It was agreed that, should it prove impossible to arrange the Strokeplay event by the end of June, the Order of Merit would be determined by the positions players occupied when the series was halted."
Goodwin's successful defence of his title was a close-run thing, however.
"The series was bubbling up to be one of the closest finishes for many years," March added.
"Less than eight points separated the leading trio of Ed Goodwin, the Isle of Wedmore's Lee Corfield, who was runner up, and Filton's Giuseppe Licata.
"It's very disappointing but staging the Total Triumph Strokeplay Championship has proved impossible. But, as ever, we would like to thank our lead sponsor Neil Mossman at Total Triumph as well as Marstons and Howards Motor group and not forgetting the PGA Professionals and the amateurs who took part."
Meanwhile, the bonus pool will now be distributed between the leading 10 players on the Order of Merit as well as an award for the highest placed trainee not otherwise in that group.
Looking ahead, it is hoped the top 16 in the Order of Merit will contest the Courage Matchplay at Chipping Sodbury in September and plans are being made for a 2020-21 Winter Series.