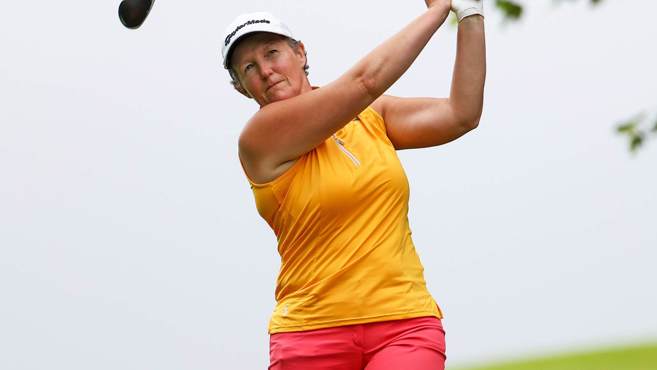 Ali Gray and Andrew Robinson turned meeting each other during a tournament in Portugal into a victorious partnership by winning the inaugural WPGA Mixed Invitational Greensomes at Royal Norwich.
Gray and Robinson were competing in the respective WPGA Lombard Trophy and Lombard Trophy finals at Vila Sol four years ago when they first met.
And having decided to compete at Royal Norwich, Gray invited the pro from Felixstowe Ferry Golf Club, Suffolk, to partner her.
"After meeting Andrew at the Lombard final 2018 at Vila Sol I asked if he would like to partner me in the inaugural WPGA Mixed Invitational Greensomes," the pro from Ormskirk Golf Club explained.
"Luckily he agreed and we had a very enjoyable day and made a good team."
So good the pair racked up 38 Stableford points to finish two clear of the field and claim the £700 first prize.
Second place was shared by three pairs – Keely Chiericato and Thomas Muchmore, Sarah Smith and Robert McNicholas, and Alison Nicholas MBE and Andrew Jones.
In total 11pairs competed in the event which, following its success, is set to be repeated.
"This was a landmark day for our WPGA schedule," said PGA Captain Sarah Bennett, who played in the event and was the driving force behind it.
"I wanted to introduce a new event during my year as Captain which involved female and male PGA Members and am delighted by the response to the first one.
"I have a strong vision to develop this over the next few years and make it one of the major events on our schedule. So look out for next year's date and chose your partner now."
CLICK HERE for a full list of scores.