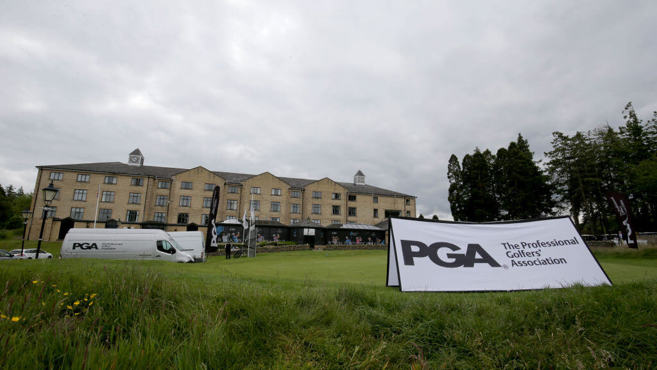 An almost flawless opening round by David Griffiths has given the West Herts professional a one-shot lead in the 2022 PGA Professional Championship at Slaley Hall.
Griffiths started on the 10th hole and settled into his round well with a birdie on 13th hole. A bogey on what was a difficult 18th hole did not derail his hopes in the slightest as the Englishman had a bogey-free front nine and posted a score of three-under-par.
Throughout the opening day, many golfers made a charge at Griffiths' early score, but none could match him. Ten players finished at two-under-par including Toby Hunt, Simon Lilly and James Ruebotham.
Among the pack one shot behind the leader is 2022 PGA Play-Off winner Greig Hutcheon. The Scotsman is in incredible form after winning the Northern Open for the third time earlier this month and will be looking to add to his collection this week.
Great Britain & Ireland PGA Cup Captain DJ Russell will be encouraged as his three confirmed PGA Cup players all had promising starts in The PGA's flagship event. Simon Thornton finished at one-under-par just two shots off the lead, while Adam Keogh is in tied 37th at one-over-par.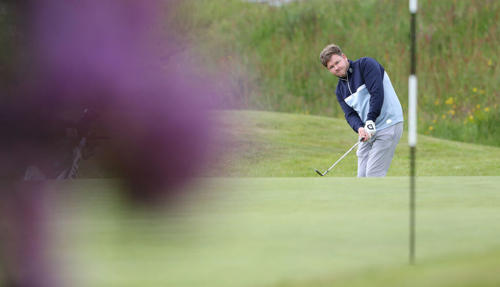 Defending champion Paul O'Hara (pictured above) also finished the day with a 73 and will look to climb the leaderboard on day two as he seeks to become the first player to defend the championship since 1988.
The Slaley Hall course proved to be a tough test, with only 21 of the 144 players finishing under par. The average score was 3.14 over par and the 18th proved to be the toughest on the course, averaging over ¾ of a shot over par for the day.
All players will have an eye on the leaderboard on day two as the cut will reduce the field from 144 to just 50.
CLICK HERE to view the latest leaderboard from the PGA Professional Championship.