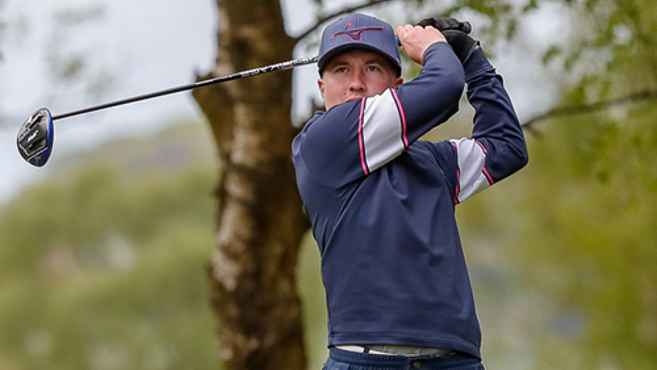 South Staffs Golf Club professional Matt Jacques booked his return to the English PGA Championship final after staging a repeat of his Midlands qualifying event performance of two years ago.
Jacques and Hadyn McCullen of Ashton on Mersey Golf Club posted four under par rounds of 68 at Sutton Coldfield Golf Club to finish a shot ahead of Worcester Golf & Country Club's Graham Farr.
That trio plus 14 others from the qualifier will play in the £30,000 grand final on the PGA-branded course at Bowood Golf & Country Club, Wiltshire, next month.
For Jacques, who works alongside director of golf and former Ryder Cup player Peter Baker at the Wolverhampton club, the result confirmed his progress since qualifying as a PGA Professional.
He made it to his first senior PGA final when he finished joint top in the qualifying event at Forest of Arden Golf Club in 2019.
That took him to the English PGA Championship final, also at Bowood, where he made the cut to finish tied-50th.
Now Jacques hopes his experience of that event will stand him in good stead when he returns.
"It was a similar performance to two years ago at Forest of Arden, but I hadn't played Sutton Coldfield for a few years," he explained.
Jacques might have had an even better score had it not been for successive bogeys at the 16th and 17th holes.
"I made a good start, and although it got away from me near the end of the round, I played steadily and took advantage of the par fives," he added.
"It's a tight course and I just needed to stay out of trouble.
"The previous final was also at Bowood and it was quite firm and dry last time. It's a long, demanding course. But I'd only just qualified after playing as an Assistant before that.
"But now that we're coming out of lockdown, everyone's keen to get playing again.
"Myself and Peter kept in touch with the members via video links and we were able to teach that way. But we're really busy now with people coming back to the club." 
CLICK HERE for a full list of scores