US Open champion Matt Fitzpatrick's obsessive attention to detail reaped rich dividends at Brookline – helping him along the way for the last four years as his performance coach is PGA Member Steve Robinson.
"With Matt, we are looking at Strokes Gained and where he might be gaining or not gaining. if he's losing strokes to the field in a particular area then it's not rocket science that he might need to work on that. We will then consider whether it's worth working on some gains – eg if he's not gaining on lob shots that shot might only come up one time every four rounds so it wouldn't be an area where he could make a significant gain. 
"If you're not able to have these stats fed to you then there are programmes that you can buy off the shelf that will give you as much detail as you want. Depending on where a player is with their development we might take a view that we won't look at Strokes Gained against the tour level or we might want to improve their Strokes Gained against themselves.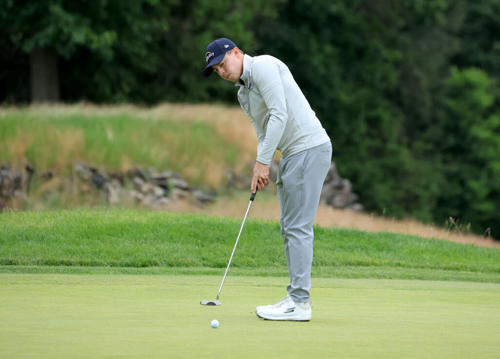 "A lot of club golfers will tend to pay attention to the number of putts that they have taken and that offers some mildly useful information. Somebody might miss nine greens and chip it to six feet – whereas others will be hitting it to 20 feet – so they will hole more putts obviously. I would encourage players to look at their percentage number from certain distances and, again, there are some great programmes where you can track these things.  
"The thing with stats is that they're only as good as the numbers that you put in. One critical stat would be your percentage hole-out from different footage on the greens and that would give you huge indicators. You could be holing out quite well but from mid-range you might not be. So is that line or is it pace and can you match the two up? Matt will be noting down every aspect of every putt so whether it is downhill, uphill, left to right, right to left and we have a template that we fill in.
"With Greens In Regulation, we're looking at what our intended target is so it might not be the flag. In a major set-up, for example, there might be three to five pins that you can go at so the majority of the time, the players will be playing away from the pin. So you might leave the ball just off the green, but on the correct side and not short-sided in the sand or some thick rough, and that is important to keep a record of."