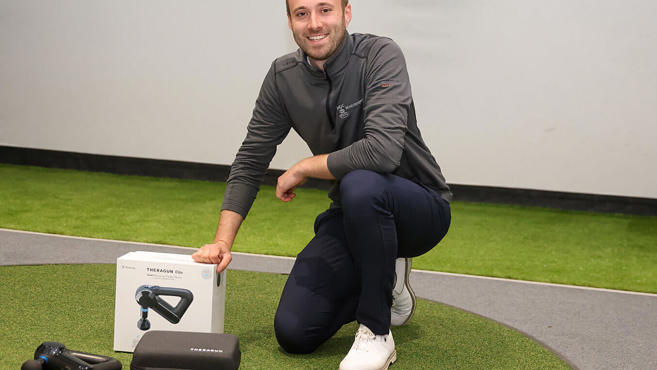 With new technologies and product verticals influencing the ever-changing world of Golf retail, The PGA caught up with Minchinhampton's Assistant Professional Nick Haile.
We discussed his retail related responsibilities and explored how Therabody products have assisted his retail strategy and the needs of his members.
If you're interested in discovering more about Therabody and how to stock their products, please CLICK HERE.
How have Minchinhampton Golf Club members who have bought a Theragun responded to it?
It's all been positive. Curiously, the ones who give the best feedback were the ones who were the most sceptical about it in the first place. They are surprised that the discomfort felt from playing has now disappeared and they can now play a lot more golf, without the aches and pains they were used to.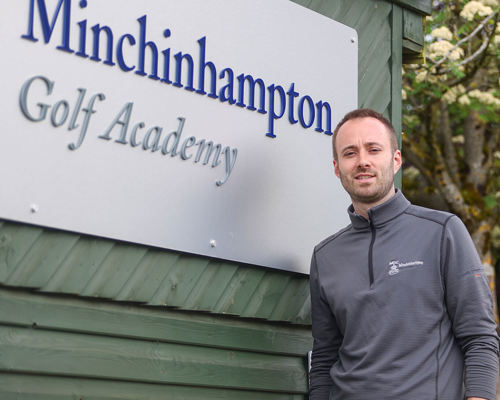 When did you recognise the retail opportunity?
I recognised the retail opportunity when Mark from Therabody contacted the shop. At first, I thought that Theragun devices would be sold in more general sports stores as opposed to Pro Shops. But when Mark contacted us, he said they had seen a big uptake in the US market. I'd used the product myself, and I felt that a lot of our members would benefit from using it too.
We bought into it and got behind it. I did some promotion on YouTube, through our newsletter, and in the shop talking to members and showing them how it worked. It's a tactile product and once you get it into your members' hands, they understand straight away. Sales started picking up quickly when word got round, it didn't take long!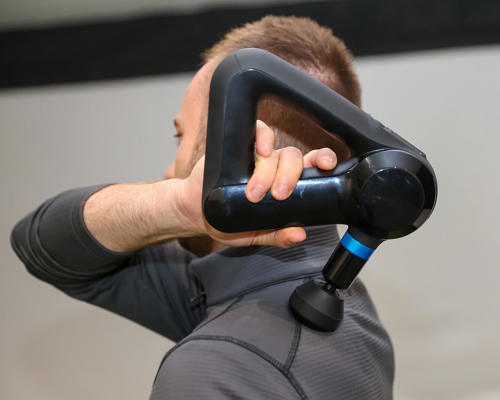 Is there anything else you do to promote the product? You have a small stand in your shop, for example.
We use the Therabody retail stand, which features a point-of-sale video and demo Theragun which looks great in store and draws your attention. This showcases the product and the benefits of using it. There's a leaflet too, which explains how to use the product for pre-round warm up routines and post round recovery. It's a little bit different to anything else that's in store and it's given us a new sale vertical that we didn't have before.
How does it fit into your retail strategy?
We see it as part of a package that incorporates with our coaching and custom-fitting. For example, if we have someone in front of us who is struggling with their golf swing despite having multiple lessons, we may find they have a physical limitation and that's when we would recommend a Theragun. We'd talk through the options – in which case we see it as a strategy as opposed to a cold sale. I think that's the best way to sell the product – by recognising who needs it. Generally, everyone could benefit from it. But the ones who will see the biggest difference and you can help the most, are those who have physical limitations, either through injury or not looking after themselves properly.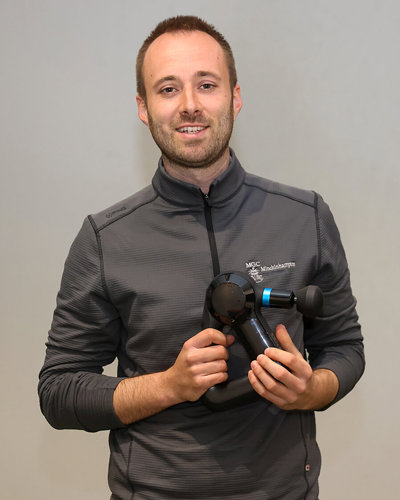 What makes Theragun stand out from other massage devices?
It's authentic, original and the best on the market. It gives you a deeper massage that a standard massage gun doesn't. It will help you recover quicker after a round of golf, all backed by science and research. We wouldn't stock a product like this unless we knew it was going to help people. Sales speak for themselves as we've sold 25 in our shop, largely coming from direct referrals and word of mouth.
If you're interested in discovering more about Therabody and how to stock their products, please CLICK HERE or on the image below.