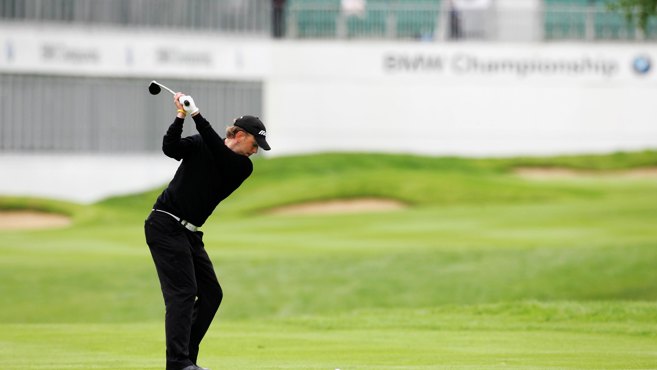 'I was leading for about 10 minutes at 11 o'clock on day one'
PGA Member John Wells reflects on his experience of playing in the European Tour's flagship event
It is now 15 years since John Wells played in his one and only BMW PGA Championship at Wentworth but the memories remain particularly vivid.
After finishing third on the North region's order of merit in 20005 Wells punched his ticket to the big time and he made it a week to remember on many levels.
"It was still the best week I've had in golf, it was really exciting. I had a lot of family and friends there and I was actually leading for about 10 minutes at 11 o'clock on day one at four under. Someone took a screenshot of it which I've still got," explained the Snainton Golf pro.
"I remember seeing Ian Poulter and Colin Montgomerie beneath me so I was quite happy with that and I finished three under and tied for 9th with Ernie Els which was pretty exciting."
Three Englishmen – Luke Donald, Nick Dougherty and Paul Casey – would be part of a share of the first-round lead with Wells also alongside the likes of Jose Maria Olazabal and Poulter.
The second day proved to be equally as memorable but for very different reasons as, on all the stages to find the socket, Wells piped one at the 12th.
"I was still doing alright on the second day, I remember seeing my family and friends having a beer at the halfway point and I came to the par 5 and I had about 80 yards left and I shanked it. I ended up making a seven and had a mini collapse and I ended up having to make a downhill, left-to-right six-footer at the 18th to make the cut on the mark. The next day I was playing with Bradley Dredge and, on the same hole I had the same number in but, thankfully, I hit the green. I looked over to my right and all my family and friends were lined up with their hands out like the England slips!"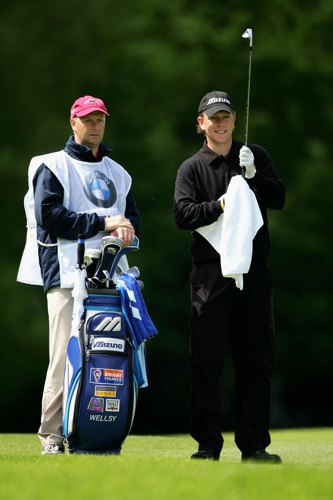 Wentworth back in 2006 was very different to the one that we'll see this week as a variety of changes have stiffened up the test.
"Back then it was a great parkland course. It would be much harder now but, at the time, you could score pretty well there. I went a couple of years ago and the slopes are so severe now if you miss the green, it wasn't ridiculously hard when I played it but it was hard enough for me. It needed the redesign just to toughen it up as they would murder it these days if they hadn't."
Day three brought an 82, not helped by another couple of shanks, but Wells then turned on the style with a final back nine of four-under and signed with an eagle three.
"You would try and get as much stuff off the tour vans and I got a new 3-wood and a hybrid. I had Gary Brown (the pro at Ganton) on my bag and the head of the 3-wood flew off an hour before my first round. We rushed it into the Mizuno tour van and they put some extra quick-drying glue on and I had to hit it for my second shot at the 1st and luckily the head stayed on. And then I used it at my 72nd hole and hit it to gimme length which was lovely."
Wells picked up over £8,000 for his week's work and a bundle of memories that still bring a smile and a sense of pride to the Yorkshire pro.
"I made the mistake of looking at the prize money in the programme and I hadn't realised how much money you could win and I think that was half the problem. I was actually playing well at the time so I thought I could kick on from there and I was thinking that a top 20 would have been over £40,000 but that shank put paid to that a bit! But I played it once and I played all four rounds and it was a big thing to have all my family there."