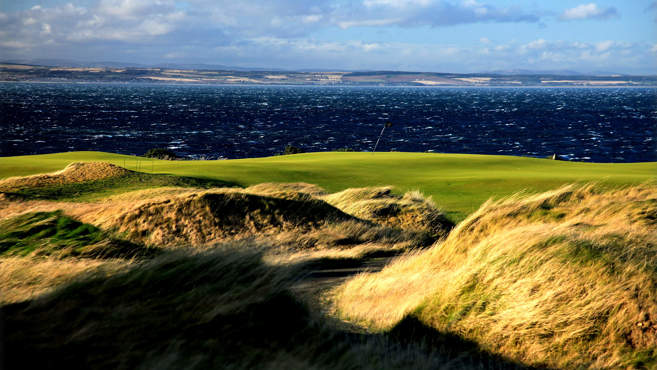 PGA Professionals will be able to play three of Scotland's finest courses as part of a brand new ladies only pro-am launching next year.
The event is the brainchild of Travelling the Fairways and two of their PGA Professionals, Fraser Cromarty and Emilee Taylor-Bradshaw. Emilee was a Lincolnshire PGA award winner and Fraser in 2017 was Recipient of the Special Recognition award for outstanding contribution to golf tourism in Scotland.
The tournament itself will take place from 28th - 30th June 2021 over Kingsbarns, Dumbarnie, and the Castle Course, St Andrews.
This female only event is open to teams of one Professional and three amateur golfers playing in teams of four. There will be a prize fund for the pros to compete for and they will receive a £1,500 (approx. $2,000) appearance fee for competing in the event as well as having their golf, accommodation and transportation paid for. There will be amateur prizes for the top three teams in the team competition.
Whilst the event is only open to females, it should be pointed out that there is still an opportunity for all PGA Professionals to benefit through a commission opportunity should they be able to refer a team who then go on to take part.
Fraser commented: "There are a couple of options for PGA Professionals to benefits from this event. Firstly, the team's female professional travels with the amateur team as before and receives $2,000 for taking part as well as having all of their land costs covered.
Alternatively, we recognise many PGA Professionals around the world will have active female members within their clubs and client databases, so we wanted to give them something back if they were able to refer a team. In this instance the amateur team would travel on their own and are then joined by a Scottish based female golf professional for the 54 hole Pro Am.
The benefit to the professional is that for every team referred to us then Travelling the Fairways will pay $1,000 for each of those teams who takes part as a result of the referral. This way PGA Professionals can still earn some extra income and not have to take time off to take part in the event."
CLICK HERE for more information or contact Fraser (fraser@ttfgolf.com) or Emilee (emilee@ttfgolf.com) or by call +44 (0) 1334 845422.