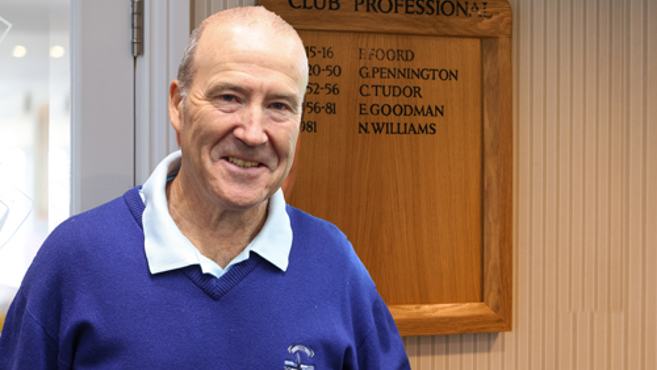 Check out the tweets posted by Nick Williams and they go a long way to explaining why he has remained at St Enodoc Golf Club as its head professional for four decades.
Invariably those posts are accompanied by images of a course that, as well as being a fixture in most lists of the world's top 100 and an exacting test for even the most accomplished golfers, affords unsurpassable views of the Camel Estuary on Cornwall's north coast.
"Why wouldn't you love such a beautiful golf course?" asks Williams, who is celebrating his 40th anniversary as the club's head PGA Professional.
"I've always said I work where everybody wants to be on holiday and spend huge amounts of money to buy holiday homes and I'm here all the time. I think I'm the lucky one.
"People ask why have you stayed so long – why wouldn't you? I'm within ten minutes of the most beautiful scenery in the world. Lovely."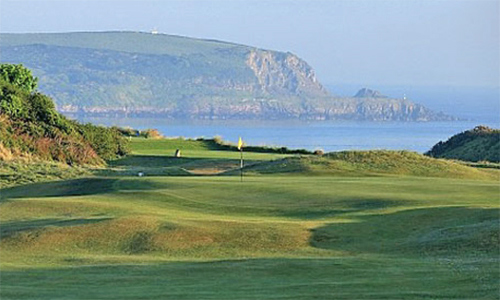 Memorable views and having the sea effectively on tap to facilitate his love of fishing, however, neither pay the mortgage nor guarantee job satisfaction.
And while the spectacular vistas have not altered since 1981 when Williams succeeded the similarly long-serving Ernie Goodman as head pro, the club and his role have. Considerably.
Williams had spent the previous five years learning his trade on The PGA's training scheme at Lilleshall and under the watchful eyes of former PGA Captain John Yeo at St Mellion, a newly opened leisure complex close to Cornwall's south coast.
"John played full time on the West region tour and any others that were around in those days," Williams recalls. "I ran the shop for him when he was playing so I was fairly well-educated in being a head pro."
The skills and practical knowledge the then 24-year-old had acquired, however, did not prepare him for the culture shock he experienced on arriving at St Enodoc.
"The first couple of years were very strange because it was a very old-fashioned golf club with brigadiers and generals," he explains.
"It was run by them and was very, very different from St Mellion, so I wasn't quite sure what I'd come to when I first arrived.
"At that time the pro wasn't allowed in the clubhouse but my contract changed that. I said if I was good enough to be their pro I was certainly good enough to go into the clubhouse and have a drink with the members.
"And over time, the golf course and the clubhouse changed dramatically. New members and younger people came in, the old brigadiers and generals died off and it became a modern golf club."
Just as St Enodoc has changed in the subsequent 40 years, so has Williams' role as its head pro.
"It wasn't very busy to start with," he says. "I sold a few golf balls and did the odd lesson, but the shop was not very well supported back then. It was basically a wooden hut beside the clubhouse – a typical old-fashioned pro shop."
Fast forward 40 years and the perennial popularity of the venue accentuated this summer by an increased demand for golf fuelled by lockdown and restrictions on overseas travel means Williams and his team have little time for respite.
Tee times to tackle the club's Church Course have been booked months in advance, there are no vacancies for membership of any category, and the bell that heralds another customer entering the pro shop is rarely silent.
"Now, except for the winter, it's very busy all the year round. It's full on in the summer, especially so this year," says Williams.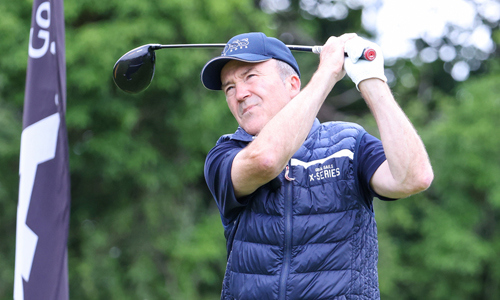 In terms of running the shop, he cites the internet as being responsible for the most significant change he has experienced in 40 years.
"The job has changed dramatically because of the internet," he explains. "People would ring you up 30 years ago and there would be a price war going on.
"There would always be someone who said they could sell a set of clubs cheaper or charge less for tuition so you'd be playing a circular game every week.
"Now the internet controls all those prices which, in my opinion, is a good thing for the golf pro because it sets the prices, and everybody can compete.
"And if you're part of one of the buying groups it's a pretty straightforward situation. You can compete with all the internet stores pricewise and be very competitive.
"I'm a TGI partner and they've helped me big time. It's a family orientated set-up and they look after each individual pro very well. You feel part of the team and, as far as I'm concerned, it's an excellent organisation."
Closer to home Nick is supported by two PGA pros: Mark Arrowsmith, who has been at the club for 25 years, recently qualified Joe Cruse, and Adrian Halling the shop manager.
"It's a good team,' says Nick. "It works very well and the club seems happy with what's going on and we're happy being here. That's probably the reason I've stayed so long."
And, given a fair wind, for a little longer yet.
"I hope to do another five years and then retire to the happy fishing grounds," he says.
"I'll stay in the area and enjoy a bit of golf and do a lot of fishing. Sea fishing is my hobby - I've got a boat and when the weather's nice there's nothing better.
"It's one of those things you can do on your own that gives you total relaxation – there's a big wide sea and no human beings nor golfers to complain about their swing or equipment!"