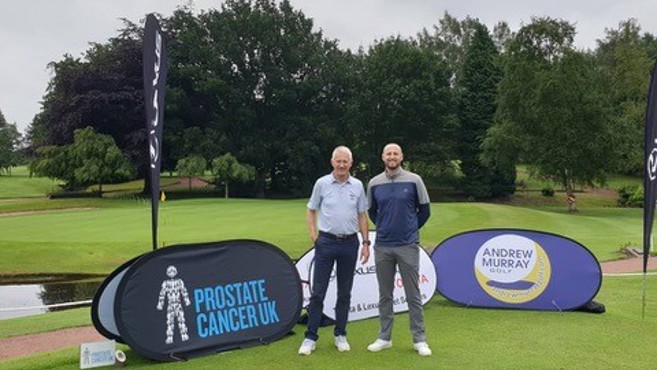 Andrew Murray reached a remarkable milestone at the start of Open week as he hosted his 30th annual charity day.
Three hundred miles away from where he would spend the rest of the week at Royal St George's working for BBC Radio 5 Live Murray, who began his career at Bramhall, was back at the Cheshire club to raise money for Prostate Cancer UK, a cause close to his heart after his mentor Brian Nield was diagnosed with the disease in 2013.
"Brian was my guide and he taught me how to play golf when I was 10 when he was the pro at Didsbury," said Murrary.
"When the job became available as his assistant at Bramhall I jumped at it. I made it clear to my mum and dad and my dad said 'do what you want to do'. If I didn't want to go to university like my brother and that was fantastic advice. I was there for five years and I represented them when I started playing."
"He contracted prostate cancer and survived and he's doing pretty well at 89. Two years ago Brian wasn't very well at all and I just felt that that he wasn't going to be around forever and I wanted to make a bit of a deal of him being alongside me for an event at Bramhall and to make him the guest of honour. The PGA honoured his 75 years of being a pro with a lovely presentation and he grabbed the microphone and said a few words."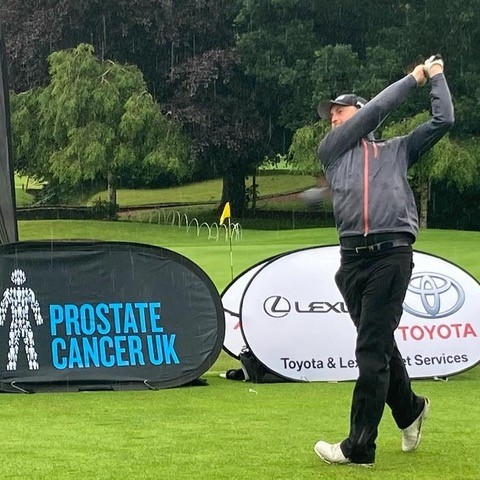 Murray has raised close to an incredible £450,000 for various charities over the years with Prostate Cancer UK and the Together Trust, which specialises in children's respite care in Cheadle Hulme, the main beneficiaries.
This year 25 teams got together, the weather just about behaved and Nick McCarthy took the individual honours.
For the 65-year-old, whose finest moment came when he won the European Open in 1989, it was Nield who set him on the right path and it's his influence that has stayed with him since those early days at Bramhall.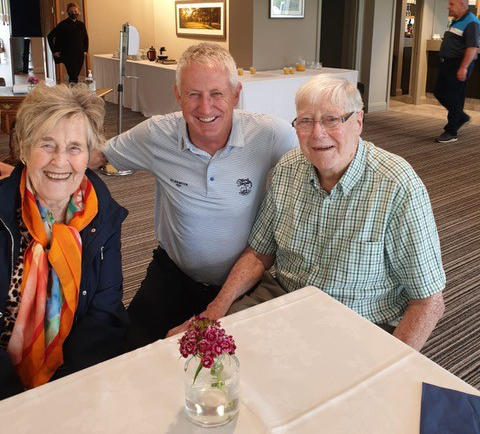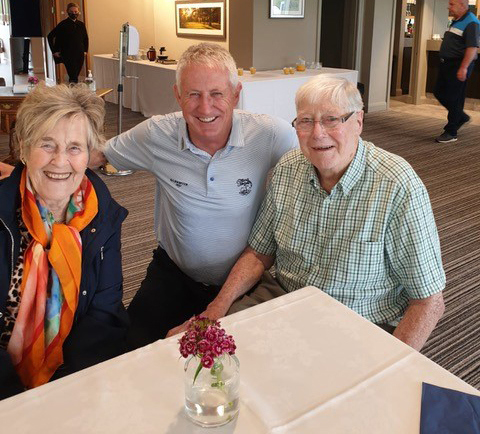 "He taught me the values of life," Murrary added. "He had two daughters and I was the son that he never had. He was very feet on the ground and I just wanted to be Brian - he had an outdoor life, teaching and playing golf and he moulded me with a strong work ethic and the values that he had on the importance of being honest and straight with people.
"In those days we would repair the lockers and trolleys and do the varnishing. I decided that I wanted to go and play a bit and I went with his blessing. They had a whip round in 1977 and got £1000 for me to start playing which was ridiculous. I remember him just saying 'see how you do for a year' and 30 years later I was still doing it."