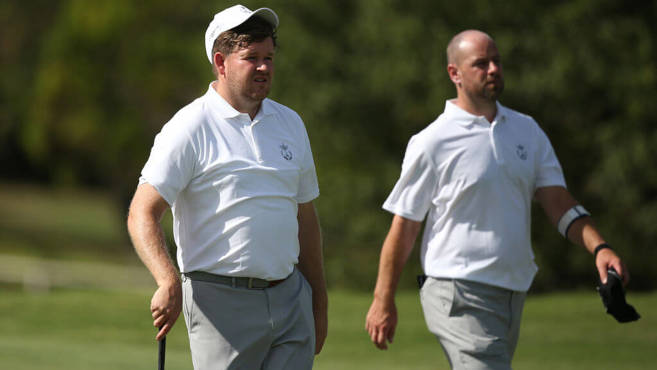 Scotland's Paul O'Hara and Craig Lee have been allocated places in the 2020 Aberdeen Standard Investments Scottish Open at The Renaissance Club, East Lothian, in October.
Both players were members of the 2019 Great Britain and Ireland PGA Cup team and the invites follow the cancellation of the tournament's qualifier because of the coronavirus pandemic.
O'Hara has earned his place by virtue of winning the 2019 Scottish PGA Championship and Lee as a result of his fourth-place finish in the 2019 PGA Play-Offs.