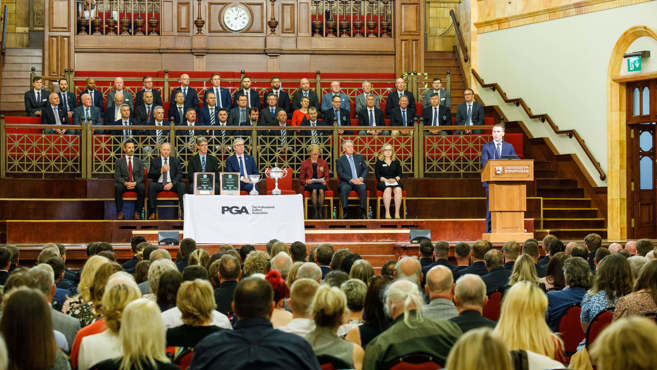 PGA Graduates from 2020 and 2021 were finally able to celebrate their achievements with family and friends at the University of Birmingham after being officially welcomed into PGA Membership.
We look back at another memorable Graduation as two year groups embark on their journey in golf.
Both 2020 and 2021 PGA Graduation ceremonies had been postponed due to the COVID-19 pandemic, which also impacted how the PGA Training Programme was delivered.
Students and staff were forced to adapt to a new way of learning and teaching. Despite the challenges, more than 300 graduates, along with friends and family, celebrated their success in the Great Hall at the University of Birmingham in what is one of the proudest days in the PGA Calendar.
PGA Captain Sarah Bennett was a special guest along with former PGA Captain and Ryder Cup legend Bernard Gallacher.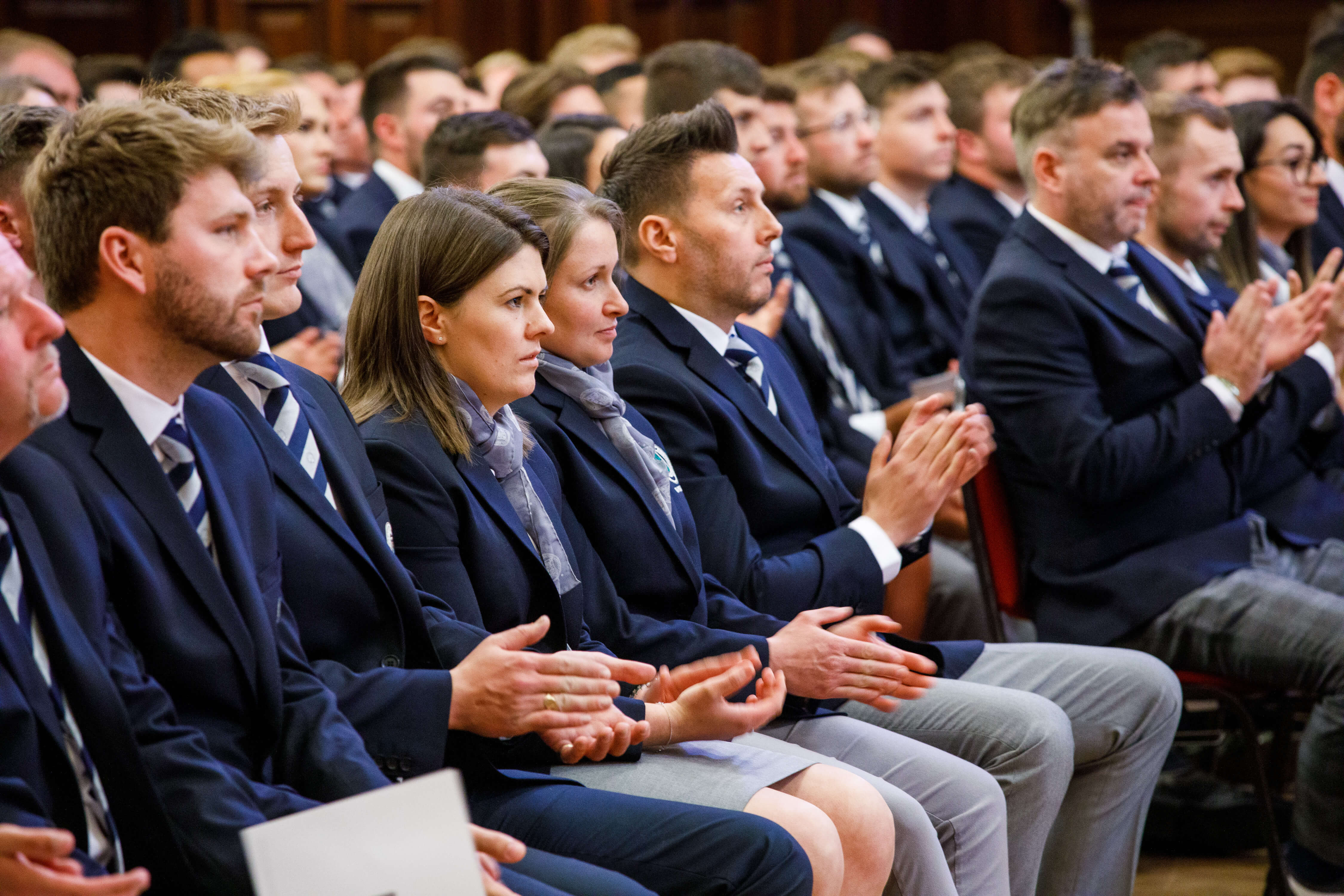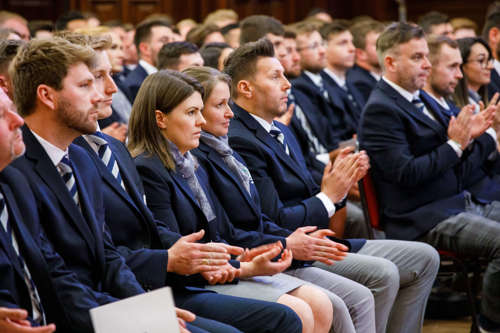 Bennett commented: "When you walk into the Great Hall at the University of Birmingham you get the most amazing feeling of achievement. I certainly never thought I'd be standing in front of nearly 600 guests speaking as PGA Captain.
"When I graduated 12 years ago I was nervous, but I was excited because it's the start of a new chapter. The thing about life as a PGA Professional is you don't really know what direction you're going to go, you don't know where your career is going to take you. The amount of opportunities within the industry is incredible, it really is an exciting day for them."
Among the graduates was 2020 Titleist PGA Trainee of the Year Matthew Pugh (pictured below), who is based at the John Reay Golf Centre in Coventry. He said: "We've all had our day which is what we all deserve.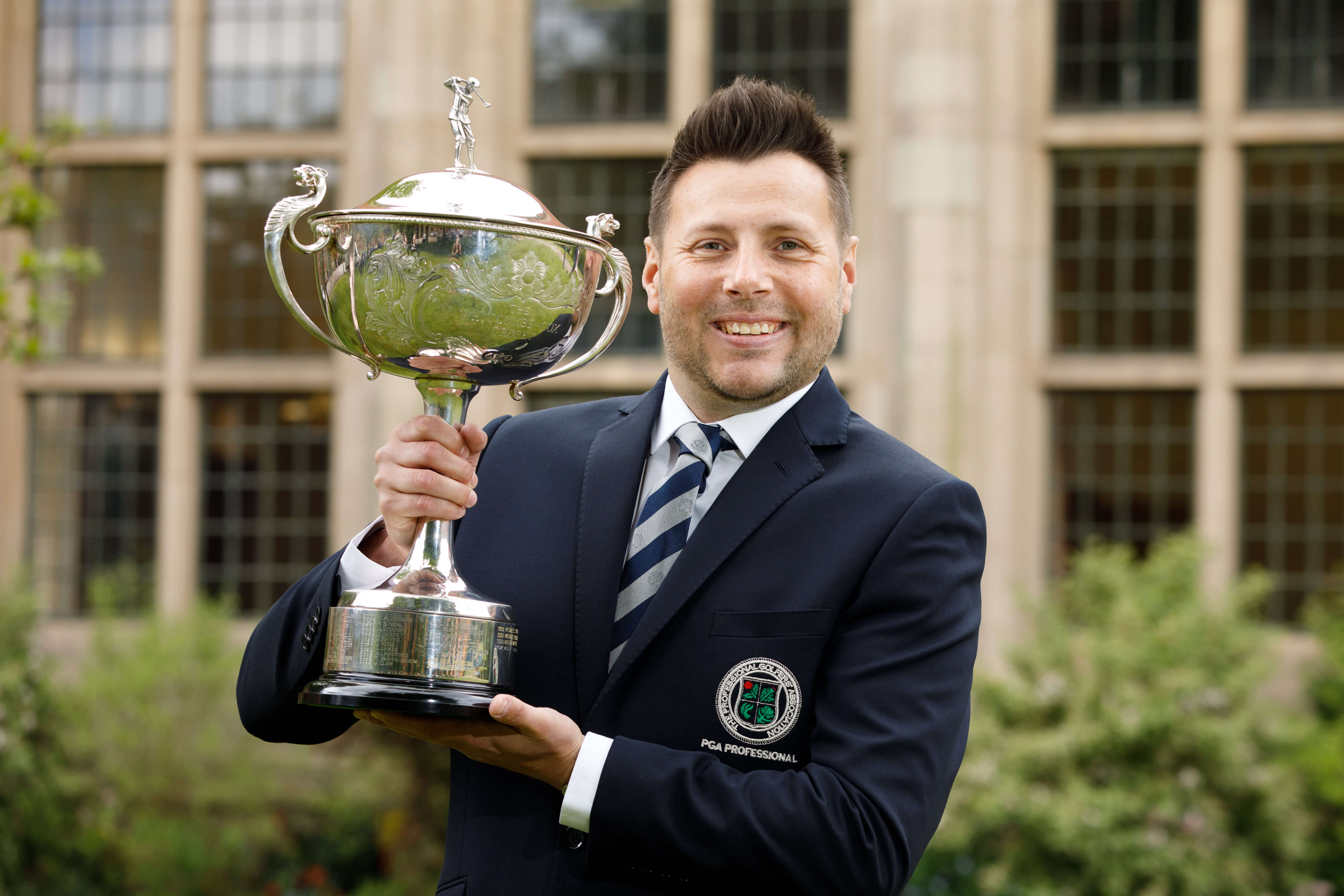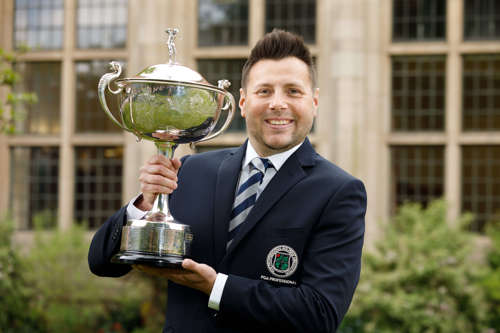 "It's obviously been delayed so that's made it more special and a bit more poignant with everything that's gone on over the past few years.
"To win the 2020 Titlest PGA Trainee of the Year was always an objective to me, that's what I wanted to do. It meant a lot. It was three years of sacrifice to achieve what I wanted to achieve."
Adelle Middleton (pictured below) was the 2021 Titleist PGA Trainee of the Year winner, an award that helped land her a life-changing role at St Andrew's Links Trust.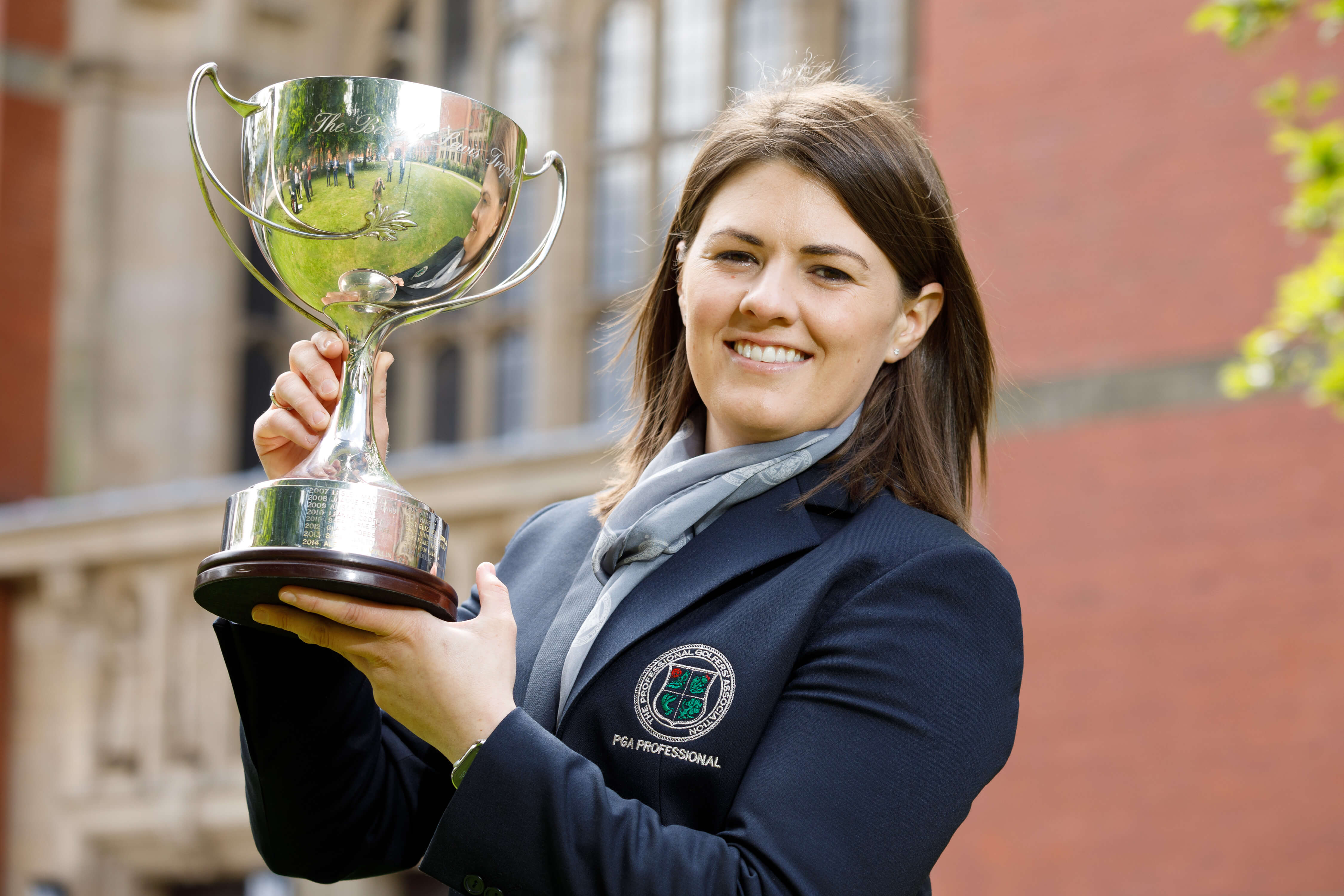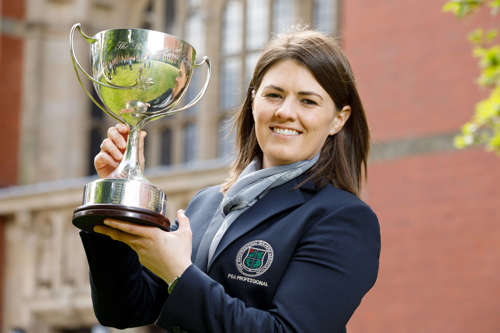 She commented: "It's nice to see everybody again because the way our year ended, all the work had to be completed online and COVID-19 came two weeks before our exams. I'd spoken to people online and by text, but I hadn't seen anyone for almost two years, so it's great seeing everybody.
"We can all hopefully put COVID-19 behind us and celebrate and move forward in our careers."
The PGA Training Programme, encompassing the three-year Foundation Degree, was founded more than 50 years ago and covers all aspects of golf, from business and equipment technology, to sports science and sports psychology.
Ninety-seven per cent of people who graduate go on to work in the golf industry where they will undertake more than 70 career options.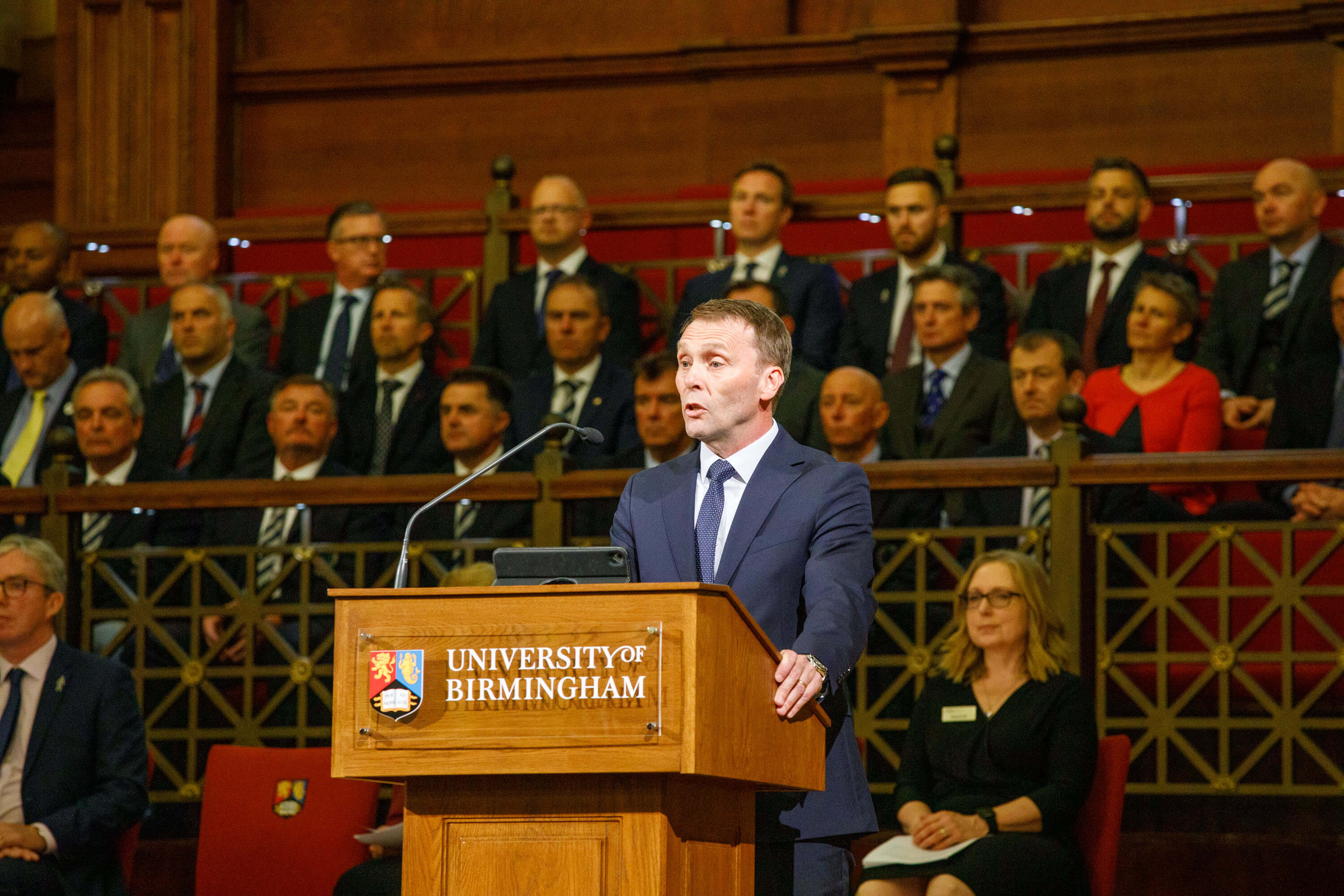 "It's been such an elongated and difficult three years," said Paul Wiseman – PGA Executive Director – Education. "The graduates have had to wait patiently and some of them finished the PGA Training Programme three years ago. We had to condense two year groups together (2020 and 2021) but it all worked really well.
"All the challenges, all the frustrations and all of the upset that all of us have faced, days like the PGA Graduation make it worthwhile. It's a great day and I'm sure parents, family and friends of the trainees have had a day they'll remember.
"This is the highlight of my PGA calendar and I would certainly put this as being one of the highlights of my career, being able to celebrate with people like Sarah Bennett (PGA Captain), with the staff and the trainees who will go on and achieve great things. It's really special."
CLICK HERE to view our image gallery from the PGA Graduation.