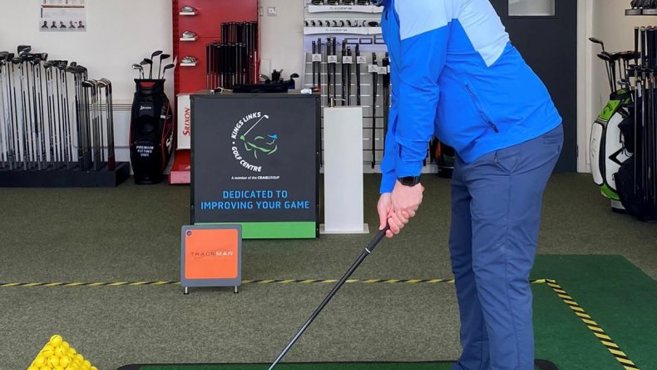 The work of the men and women in The PGA is never done. "I work 9 to 5 in the shop, then coach from 5 until 8 at night," said Paul Shields of a shift pattern that would have Dolly Parton re-writing the lyrics of her famous hit.
Long hours, enthusiastic endeavour and diligent industry tends to be par for the course in this game. As a leading amateur and a former touring pro on the various European circuits, Shields is well aware of the drive and dedication required to make the grade. 
His eyes, however, have been opened since a change in career direction took him down The PGA training path.
"It's different and it gets you thinking about the golf community as opposed to just yourself," said the 30-year-old Kings Links trainee. "When you're a playing pro it's all about you. As a PGA assistant it's more about driving different parts of the game forward and giving something back.
"We are doing coaching for 50 kids aged five to 14 on a Sunday during November through the Kings Links Foundation and that's free of charge for them. We have 100-odd on the waiting list too.
"I was fortunate when I was younger that I had a good PGA pro at my home club of Kirkhill who looked after the juniors. But at the time, I didn't appreciate how much hard work they put in. I do now."
Shields is putting his experiences and energy to good use. He's still learning too. "One of the things I have picked up is that some of my coaching drills were perhaps a bit too hard," he admitted with a wry chuckle. "Because I used to take it very seriously as a playing pro, I almost forgot that I needed to make it fun. The people I was coaching weren't playing for their livelihoods, after all."
Shields' own competitive outings are limited these days but he did win two of The R&A/PGA Trainees Development Series events during the season as he keeps the eye in ahead of more playing opportunities in 2022. 
No so long ago, he was careering here, there and everywhere in an effort to clamber up the professional ladder.
"I turned pro in 2013 and was on the EuroPro Tour for three years, then the European Challenge Tour for a couple, then I was lost at sea," said the former Eisenhower Trophy player who was a Scotland team-mate of European Tour winners David Law and Grant Forrest during his amateur days. "In 2019, I went out to try for my Asian Tour card but not long after arriving in Thailand, Covid struck and the qualifying school was cancelled. I came home and decided to start my PGA training.
"I do miss the playing side of being a touring pro and trying to get better and gaining that little edge. But that comes across in my coaching now. I got the chance to play a few European Tour events and that was always a dream. 
"Perhaps I was a bit naïve, though. I got my first start in Australia as a late reserve. I left on Monday, got there on Wednesday and it was over by Friday. In the end it became more about survival than enjoyment and it was easier to change direction in my career because I wasn't doing well.
"Going down The PGA route has been great. There are so many different avenues to it and you get out of it what you put in."
And with that, Shields was back to the 9 to 5 … and beyond.
*Image courtesy of Kings Links