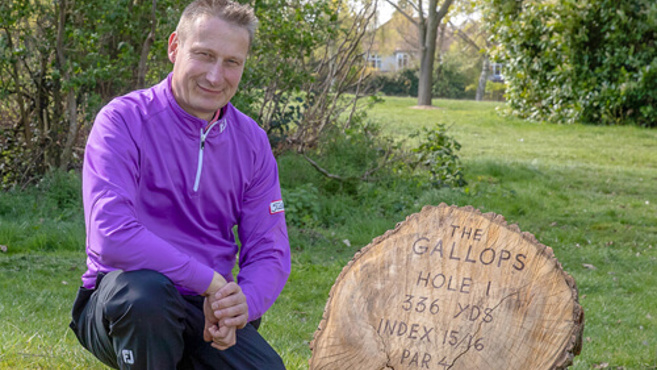 Anders Mankert, the award-winning PGA Advanced Fellow Professional responsible for transforming the fortunes of an abandoned golf course in Leicestershire, has used the lockdown to make even more improvements to the facility.
Oadby Golf Club, a nine-hole venue adjacent to Leicester racecourse, had remained idle and unused since 2011 until Mankert took it on almost two-and-a-half years ago.
Having renamed the facility Leicester Golf Centre, the pro who has won awards for coaching deaf and disabled golfers subsequently created a floodlit 16-bay Toptracer-equipped driving range and restored the course.
The much-improved course, appropriately renamed The Gallops, opened a year ago and has proved a popular addition.
However, celebrations to mark the first anniversary of its reopening coincided with the lockdown and were somewhat muted.
But that failed to stop Mankert from continuing his programme of improvements.
"The lockdown has given me great opportunities to work on new plans, including short game practice areas," he explained.
"In my opinion, these practice facilities are among the very best available anywhere in the county. Visitors are able to hit approach and chip, pitch and bunker shots, which are, of course, vital to the improvement of any golfer trying to achieve his or her full potential."
Mankert has also created a new putting green but admits it needs a little longer to reach his high standards.
Reflecting on what he and his team, which includes fellow PGA pro Tom James, have achieved to date, he added: "The response throughout the time since I have taken over here has been truly fantastic.
"The course itself has never looked better in the 50 years since it was originally built, so I am thrilled. 
"In fact, a former captain of the old Oadby course said it is now better than it has ever been!"