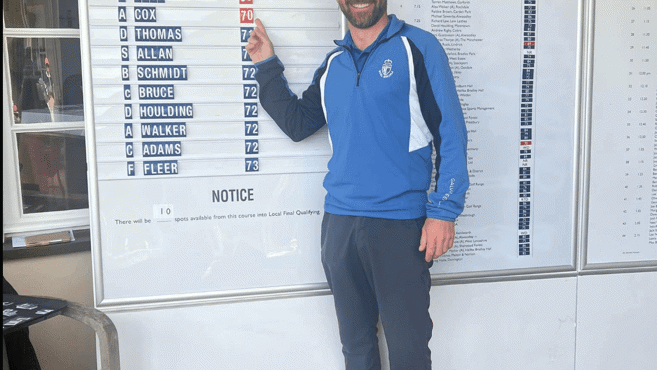 It's already been quite a year for Blackwell Grange's Aaron Cox. In April he was named as the Participation and Development Coach of the Year at the England Golf Awards, two weeks later he landed the PGA's inaugural Open Series at Marriott Worsley Park in Manchester.
He kickstarted the first of the seven 36-hole tournaments with a sizzling seven-under 64 to go from 33rd to the top of the leaderboard. Now he will tee it up in his first stab at Final Qualifying for The Open after coming through Regional Qualifying at Alwoodley.
The Australian was one of just five players to get it round in red figures in Leeds and he admitted that he was inspired by watching Matt Fitzpatrick's heroics at Brookline the previous evening.
"I said to my caddy when we teed off that the goal was to get to Final Qualifying and pars were my friend, I loved the way that Fitzpatrick played in that final round, he didn't shoot six under which you normally you have to, and he hit 17/18 greens and shot  two under," explains Cox.
"I never really put myself in too much trouble, I only missed two greens all day so I was only going to leave myself a three-footer for par. I hit a lot of 3-woods and hybrids, especially on the back nine, and it was all about limiting mistakes. Par was a good thing and not a bad thing," 
"I quite enjoyed it as it reminded me of home being a MacKenzie course with the greens rolling into bunkers. It was a bit like Royal Melbourne and the sand-belt courses around there, the wind makes it difficult and that didn't get up."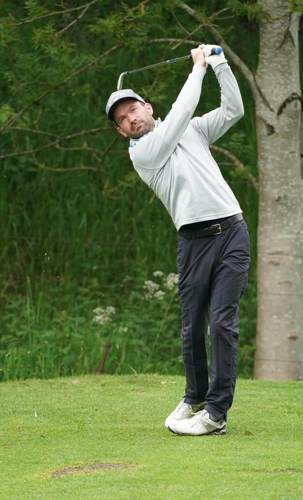 Cox will now head to Hollinwell for 36 holes on Tuesday where he will play alongside Oliver Farrell and Joe Retford and anything will be a bonus. 
"I've not played Final Qualifying before, to be honest it's a cherry on the top so I'm not putting any pressure on myself, I've never been there before and all I've wanted from Regional is to experience Final and play alongside the players who are on the DP World and Challenge Tours. I will be nervous on the 1st tee but I'm not worried how I perform, I feel like I've already succeeded and I'm playing for fun."
There will be another cherry as he got to meet compatriot and former Australian Open winner Stephen Allan at Alwoodley – 'I went a bit giddy when I saw him' – and the pair will now play a practice round together on the Monday. 
The bottom line is that Cox is now just two rounds away from playing in the game's oldest major and has the opportunity to be a part of the most historic Open of our times. Cox grew up idolising Greg Norman and his Open memories remain very vivid as a little boy on the other side of the globe.
"When Greg won at Royal St George's I was seven, going on eight, and I could recite to you that whole final round of 64, I watched it that many times on VHS. The Open is massive in Australia and this year it's the 150th which is another huge milestone so it would be the highlight of my entire life, not just my career.
"We're expecting our first child in August and that will be another major highlight so the two of them would be pretty amazing. I'd love to do it for Blackwell Grange and for the kids in my junior academy, to have their coach play at The Open would be something else."