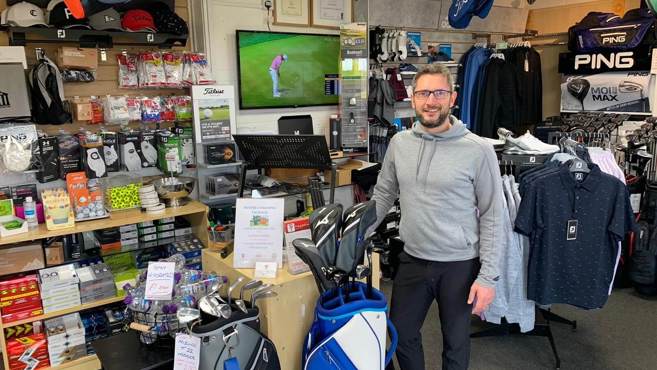 There's a vibrancy about Haddington these days and the return of the Arnold Clark Tartan Tour's Young Professionals' Championship will showcase all that is good about this progressive East Lothian golf club.
In his post as general manager, PGA pro Scott Thomson performs more roles than a Swiss Army Knife but the 39-year-old's tireless endeavours have helped to revitalise a club which has roots dating back to 1865.
Not so long ago, Haddington faced a bleak future but thanks to Thomson and his hard-working team, it's had the kind of galvanising shot in the arm that used to come in a blue envelope from the NHS.
"I inherited quite a tough situation," reflected Thomson, who is looking forward to welcoming Scotland's leading Young Professionals as well as 21 teams for a Pro-Am which precedes the 72-hole championship. "We were in deeper trouble than I thought. We don't own the land, we lease it from the council. After my first year, we were almost handing the keys back to the council. We had to do something as we were in serious financial trouble.
"The club decided to get rid of the secretary's office and they asked me to step up to be general manager instead of just club pro. We changed the whole structure of the club to see if it would work. And it has. Myself and my team run the club from top to bottom out of the pro shop.
"We have gone from about 280 members a couple of years ago to 660 now. We've gone from an annual subscription to a monthly fee. That's really been the big driver in terms of attracting new members. We changed the routing of the course too, so we have two loops of nine instead of the traditional out and in. That's really helped."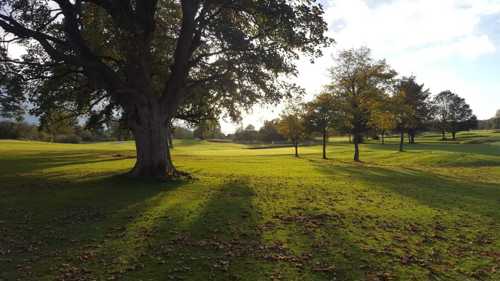 Haddington, which is hosting the Young Professionals' showpiece for a third successive year, will, once again, pose a stern test.
"The difficulty here is that the rough is very penal," noted Thomson, who earned his PGA qualification back in 2005 and has taken his knowledge, expertise and enthusiasm to jobs in Spain and Hong Kong. "Each hole tends to sit by itself. If you're wayward at some other courses, you can maybe get away with it by ending up on an adjacent hole. Here, if you are wild you are losing balls. It's more about accuracy than distance."
In a great golfing heartland renowned for its links courses, Haddington still has plenty to offer. "We understand most people come to East Lothian for the links courses but we do very well off the back of that," Thomson added.
The field for the Young Professionals' Championship, a long-standing event with a rich history, will be headlined by defending champion Dominic Bradburn and the in-form Graeme Robertson, who won the Young Professionals' Sprint Series shoot-out at Bathgate recently.
"It's a really good week to promote the club," said Thomson. "We've had a few Scottish amateur events here too so the profile of Haddington continues to grow."