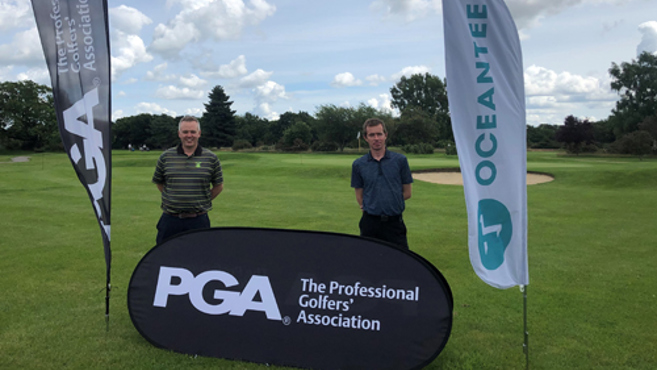 Saffron Walden Golf Club amateur Tom Wild booked a trip to Turkey after a thrilling PGA National Pro-Am Championship qualifying event went to the wire.
Wild teamed up with the Essex club's professional Rob McNicholas for the event at Orsett Golf Club.
But they needed a birdie at the 18th hole to seal victory with 40 points, winning on countback ahead of Sam Teer and Peter Hewett of Clacton Golf Club.
The Saffron Walden duo will now take their place in the £25,000 grand final to be played at the Antalya Golf Club. Turkey, in November.
"It was a key moment on the 18th, Rob holed a tremendous 30-foot putt to tie the lead and we won it on countback," said three-handicapper Wild.
"That proved to be the winning putt, we didn't really know the scores at the time, I'd actually had my worst hole of the day at the 18th, I lost my ball off the tee.
"It was all about Rob on the last, before that we'd dovetailed well. I managed to par my shot holes, so they were nett birdie, and Rob made some gross birdies. We shared it quite nicely.
"But we chuckled about having to wait for the result. We're divided on digital scoring versus classic card and pencil.
"We knew in the car park but wanted to get in and verify it. So it was about 20 minutes after the final putt went in that we knew we'd won it.
Wild has been a member at Saffron Walden for five years but played at the RAC Club in Surrey before that.
He works in computer software sales for the Imagen company in Cambridge which handles video archives for the European Tour, Ryder Cup and the PGA of America.
"The prize of a final in Turkey couldn't be much better, I can't wait," he added. "We knew what was up for grabs, and we felt we had a good chance." 
CLICK HERE for a full list of scores