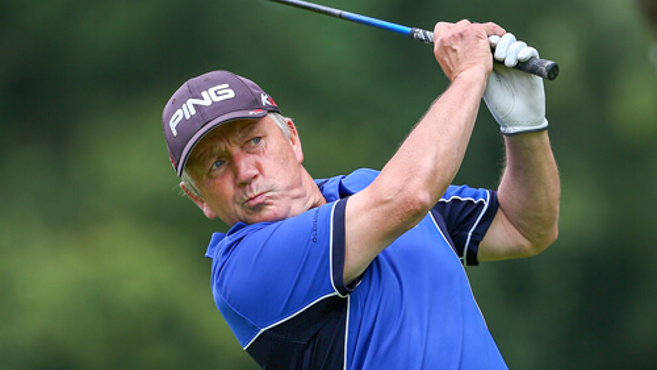 As a lifelong Southampton supporter, Malcolm Scott has witnessed the club experience a myriad of changes, not least during the 40 years he spent as head PGA Professional at Alresford Golf Club in Hampshire.
Those four decades have seen the Saints decamp from the cramped confines of The Dell to a shiny new stadium, field some of England's most celebrated players, including Alan Ball, Kevin Keegan, Matt Le Tissier and Alan Shearer, slip into the third division (League One in new money) and flirt with bankruptcy.
Scott's loyalty has never wavered, however. Likewise his dedication to his job at Alresford, which he began in 1980 after spending two years in Kenya at the Karen Country Club, Nairobi.
Unlike following the Saints there have been few, if any, downsides in the subsequent 40 years. There have, however, been plenty of changes to his role and surroundings.
"I inherited a small, brick shed and at first had to beg or borrow clubs, balls, gloves and other things to sell to members," recalled Scott, who retired from his role at Alresford at the end of October.
"But it soon took off and after five years the club built me a new shop, which was expanded again in 2004."
The expansion was matched by a necessary increase in marketing both his retail operation and coaching skills at club and county level.
"Marketing has become a hugely important part of the day-to-day life of a club pro," he added.
"You have to market yourself and keep up with the opposition, otherwise you just get walked upon.
"I've been a Foremost member for the last 28 years and they have helped me a huge amount. They've kept me up to speed, made sure I sent out a weekly newsletter, and helped with point of sale promotions around the shop.
"They also introduced me to social media. I wasn't too hot on that but got involved with websites, Facebook and things like that.
"None of that entered my head when I started. I just had a board outside the shop and used a felt pen to publicise the latest offer!
"The coaching side has also changed. It used to be a bog-standard lesson on the practice ground for half-an-hour, 40 minutes or whatever you gave.
"Now we use launch monitors, talk about fitness, eating properly, practising with a purpose, and course management.
"And there's been a big influence on not only the ability to swing a golf club and hit the ball but actually play golf. We never used to teach those aspects. Turning the clock back 40 years, I never thought I'd be talking to players about the mental aspect of the game and the mind."
In addition to Foremost, Scott had an equally helpful ally in The PGA in helping his career flourish.
"I've always been a keen PGA Member, continued Scott, an Advanced Fellow Professional.
"Years ago there was a PGA diploma in golf management. I had the framed certificate on my office wall but have had to take it down now!
"That was the first part of education that ever came about. We were crying out for education and the Continuous Professional Development (CPD) courses that followed were also hugely helpful.
"The diploma in golf management was a wonderful insight into the running of a golf club and tournaments, especially pro-ams."
In that latter respect, Scott's annual pro-am, which ran for 28 years, was widely acknowledged as the best in the county. Sadly, number 29 fell foul of COVID-19 and Scott and his wife Jane were denied a memorable swansong.
Jane, a key figure in organising the pro-am, has worked in tandem with her husband for 35 years after giving up her job with a local solicitor to help run the pro shop.
A seven-handicapper, she is also the current ladies' champion at Alresford. Not that her prowess on the golf course should come as a surprise: as well as being married to the club's pro, she is the daughter of Brian Young, a former captain.
Young, also a Southampton fan, chaired the interview panel that approved Scott's appointment.
It was their joint allegiance to the Saints, however, that Scott believes helped get him the job. Conversely, given the events that unfolded when they attended an FA Cup tie against Millwall, he feared the worst.
"I went with my brother to watch to an FA Cup tie against Millwall after being interviewed," he explained. "When we parked I immediately recognised the guy getting out of his car just across the road.
"It was Brian and, as a fellow fan, I hoped that would help me land the job."
But once inside the stadium, Scott's optimism evaporated when the Saints took an early lead.
"We found ourselves in the wrong end of the ground surrounded by Millwall fans," he continued. "They took a dim view when we celebrated the goal and, fearing for our safety, we asked a steward for help.
"He in turn informed the police and this burly copper, grabbing our collars, frog-marched us down the touchline from one end of the ground to the other to watch the rest of the game from there.
"My worry was that captain Brian or other club officials had witnessed the scene, thought I was a football hooligan and that my chances of landing the job were ruined."
Fortunately, at a time when there was no blanket TV coverage of football, mobile phones to film Scott and his sibling having their collars felt or social media to publicise it, the incident went unnoticed.
"I was offered the job a couple of days later and I was on my way. Five years later, I married his daughter, Jane, and became one of the family."
The couple subsequently had two children: Becky, the 2011 Hampshire ladies' champion, who still plays off five, and Tom, the secretary at Harpenden Golf Club in Hertfordshire.
Inevitably, after 35 years working together, the pair have retired simultaneously and, in doing so, been given a memorable send off by the club and its members.
"We had a wonderful celebration, the golf club looked after me so well," Scott said. "I've had nearly 70 cards from members and friends – many of them were attached to a bottle of some kind.
"There have been cakes, vouchers for restaurants like the Ivy and a local pub, and a beautiful mounted engraved ice bucket from the golf club.
"The club has also renamed the first hole after me, which is fantastic. And the members had a whip round for me – I won't say how much they raised but the amount was phenomenal.
"Now we're trying to sort ourselves out and write all the thank-you letters – it's like the time following our marriage and we had to remember not to leave anybody out!"
Once those tasks have been completed, Scott plans to play more golf and watch more football.
"I'm going to be a playing member at last," he said. "The club has given me a handicap of seven, so we'll see what happens. And I'll also be able to go to more Southampton games."
Watching from the right end, of course.