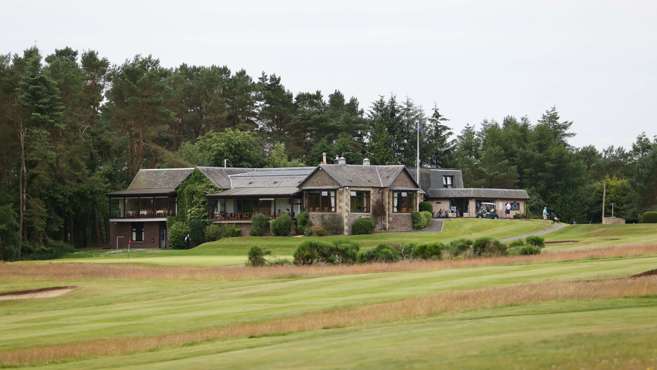 The OCEANTEE WPGA Series has taken another major step forward by staging an event outside England for the first time and giving a pointer as to what lies ahead.
The 18-hole individual strokeplay tournament was contested at Lanark Golf Club, Scotland, appropriately during Open Championship week at the Home of Golf.
Lanark (above) is the home club of PGA chairman Alan White and, just as playing outside England was a new experience for WPGA members, so was the venue's hosting of the event.
"We've had a lot of tournaments here such as girls' home internationals, Scottish boys' strokeplay events and Open Championship pre-qualifying," said White.
"But this was the first time we hosted a women's' professional event, so it was great to see WPGA Members here. The club enjoyed having them here and the feedback we've had has been really good."
Not least from WPGA chair Tracy Loveys who was fulsome in her praise for the venue and its staff.
"The course was awesome," she said. "I would like to extend a huge thank you to Alan White, his staff, the clubhouse team and the greenkeepers for looking after all of the OCEANTEE WPGA Series competitors and making us feel so welcome."
Her comments were endorsed by 1997 US Women's Open Championship winner and two-time Solheim Cup captain, Alison Nicholas MBE.
"It's a brilliant golf course and thanks to all the staff at Lanark Golf Club for looking after us," she added.
Nicholas finished second in the tournament, three shots behind Keely Chiericato who was playing at a venue 500 miles from her home in Kent. The field also included Order of Merit leader Abigail O'Riordan who is based at Royal Norwich Golf Club while Loveys and Nicholas travelled from Devon and Worcestershire respectively.
The success of the event and support it received is set to result in more unfamiliar venues staging tournaments.
"We will return to Lanark next year," confirmed Shona Malcolm, The PGA's head of tournament strategy.
"And plans are well advanced for another event outside England. We want to extend the range of venues to give more WPGA members a chance to play and also keep the schedule fresh."