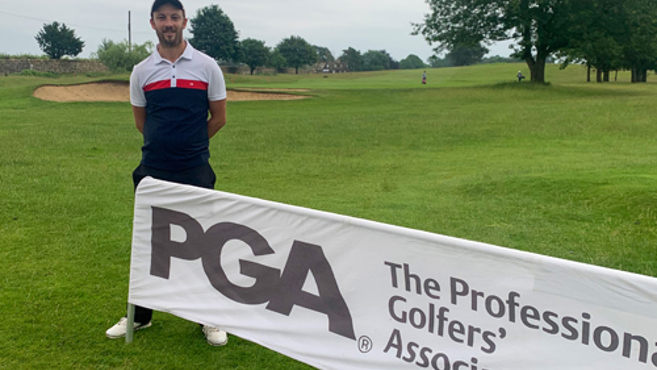 James Sharp ended a five-year absence from PGA tournaments by winning the first one he played in to qualify for the English PGA Championship final.
The Sussex-based professional topped the leaderboard at the South qualifying event at Knole Park Golf Club, Sevenoaks.
But Sharp was a late entry for the event, only securing his place less than a month ago.
Sharp has been playing on the Alps Tour for the past few years and had not taken part in any PGA tournaments during that time.
But despite being a last-minute inclusion, Sharp produced a three under par round of 67 to edge out Adam Hickling (Stoneham Golf Club) and Lewis Atkinson by a shot.
Sharp, representing Ryan Fenwick Golf Academy, recorded five birdies at the Kent venue - with two bogeys coming at the 13th and 14th holes.
Those three players will join 28 other qualifiers at the £30,000 grand final to be held at Bowood Golf Club, Calne, Wiltshire, later this month.
Sharp only had one regret about the day - his appearance meant he missed England's win against Germany at the European Football Championships.
"Because I only got in about three and a half weeks before the event, I was given a late start," he explained.
"That meant I didn't get to see the England game, but at least we won. I think if you'd told me I wasn't going to see the match and win the event, I'd have taken that.
"It means I can see the Ukraine game on Saturday now without it clashing."
Looking ahead, Sharp is keen to play in more PGA events.
"I'd like fill in the schedule, qualify for the play-offs and maybe challenge for a PGA Cup place in future years," he added.
"But I'd been away quite a lot while on the Alps Tour so this was my first PGA tournament in five or six years. And I'll be able to play in the final as there's a gap in the Alps Tour calendar.
"It's been a great experience for me, it involves a lot of travelling but I'm fine with that."
CLICK HERE for a full list of scores