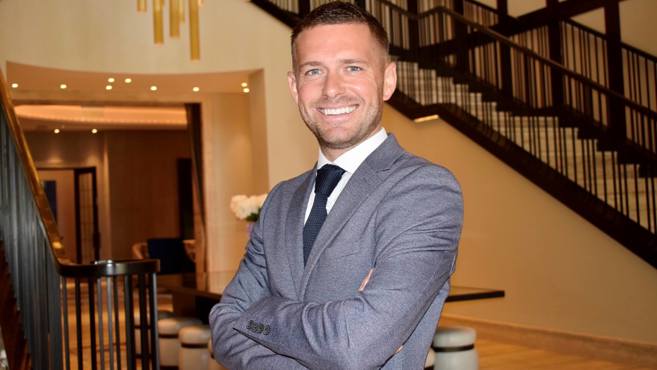 Ben Stimson has cause for celebration after successfully completing The PGA's Director of Golf qualification.
Stimson, the Director of Golf at Royal Greens Golf & Country Club in Saudi Arabia, is one of eight PGA Members who have completed the course since the COVID-19 restrictions came into place earlier this year.
Stimson commented: "The PGA Director of Golf programme has been an insightful and educational course that has helped to fulfil my current position at Royal Greens Golf & Country Club.  
"The course guides you through operations, finance, leadership, sales & marketing, creating a culture and health & safety legislations.  
"I'd fully recommend any aspiring director of golf to undergo the programme. The mentorship provided throughout is invaluable and this is a benefit of the course.  
"I've been very fortunate to work with Troon Golf over the last five years and work with some exceptional leaders. I feel the PGA Director of Golf course will certainly help to grow my career and ultimately enhance my operational and leadership skills for many years to come."
The PGA Director of Golf qualification was created in response to the demand from Members who were working in the golf industry in roles with responsibilities that extend from and are additional to those normally expected of a golf club professional.
The PGA examined this situation, researched various possible solutions and developed the PGA Director of Golf Qualification. This qualification is designed to provide a means of recognition for those who already perform effectively in the role, as well as a framework for acquiring the skills needed for those who aspire to such a role.
To attain the qualification, Members must complete three stages: Induction, PGA Certificate of Golf Management and PGA Director of Golf.
COVID-19 restrictions meant September's Induction Day did not go ahead as planned at The PGA National Training Academy at The Belfry, however, the induction was held online via Zoom and was hailed a success by candidates and organisers.
The one-day workshop was delivered by assessors Julian Richards, Mansell Richards and PGA Master Professional, John Mulgrew.
Running the induction day online proved to be a popular decision among candidates and organisers feel holding further inductions online will help to open the qualification up to overseas Members more easily.
The next online Induction Day takes place on December 9, 2020.
CLICK HERE to find out more about the Director of Golf Qualification.