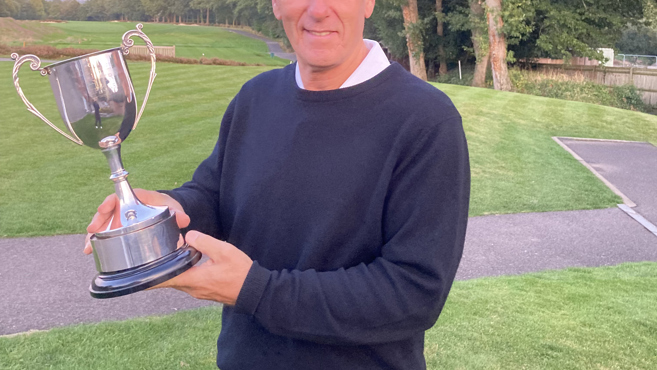 Gary Stubbington won the final major in The PGA in Hampshire's 2021 tournament calendar after triumphing in the Masters Championship.
Professional golfers from all over Hampshire took part in the 36-hole stroke play tournament at stunning Stoneham Golf Club in Southampton.
Many of the players took advantage of the practice facilities, including the fantastic new range, before their round.
Stubbington, Chairman of the PGA in Hampshire and Head Professional at Hockley Golf Club, led the tournament from the start, scoring five-under-par in the morning, followed by four-under-par in the afternoon to win by two shots to nearest rival, Sam Boyes, from Hedge End Golf Centre.
Stubbington commented: "It's always nice to end the season with a win and on a golf course in such great condition.
"My thanks to all at Stoneham; also to our Secretary, Sheena Nicholson, Gerry Marsh and the PGA in Hampshire staff for their hard work this season."
The Professional season has now ended, which after a delayed start due to coronavirus restrictions, a total of 21 tournaments took place throughout the County, with grateful thanks to The Peter Cooper Motor Group.