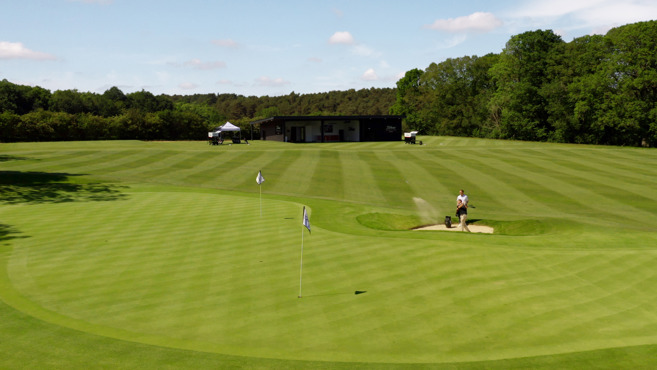 Titleist has revealed its new European home of performance which is now ready to welcome dedicated golfers of all levels for the ultimate fitting experience.
The Titleist Performance Centre, which is its new home of Tour Player support in Europe, replicates much of the unrivalled offering of the Titleist Performance Institute in California.
Including state of the art analysis equipment and the same tee-to-green performance evaluation available to the world's best golfers, the new Performance Centre will provide golfers with the ultimate Tour level experience to find the best Titleist equipment for their game.
Since breaking ground in October 2019, Titleist has worked with the Woburn team and sculpted the 10-acre site into the ultimate performance facility  that comprises 2,000 square metres of teeing  area and a 370 yard fairway with a large S-shaped green to offer multiple shots and pin placements.
This is accompanied by a state of the art performance centre building featuring two product fitting bays, a bespoke club building workshop and a stunning brand boardroom.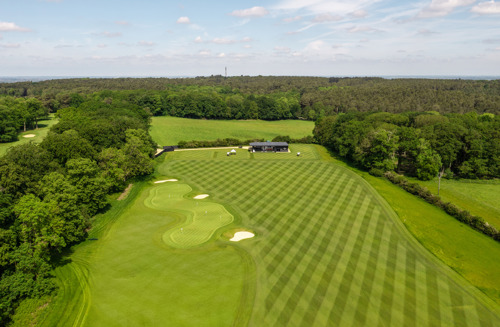 Michael Creighton Titleist Brand Director – UK Region, said: "The introduction of the Titleist Performance Centre at Woburn is hugely exciting and underlines our commitment to providing dedicated golfers of all levels with the ultimate fitting experience.
"Our highly skilled fitting professionals have been trained by some of the best in the game and their expertise, coupled with the incredible technology and variety of shots players can hit onsite, will guarantee that any golfer will leave the Performance Centre at Woburn having had the best fitting experience available in Europe."
Robert Maxfield, Chief Executive of The PGA, added: "I was lucky enough to visit the Titleist Performance Centre recently and was blown away by it. I have seen many great custom fit operations around the world, but the design and attention to detail throughout makes this a truly exceptional custom fitting experience. There is no doubt that the facility Titleist has developed at Woburn is truly world class."
Consumer fittings for the Titleist Performance Centre at Woburn will commence from 29th July, 2021. 
Bookings are available on an appointment only basis and can be made now by CLICKING HERE.
CLICK HERE for further information about Titleist.