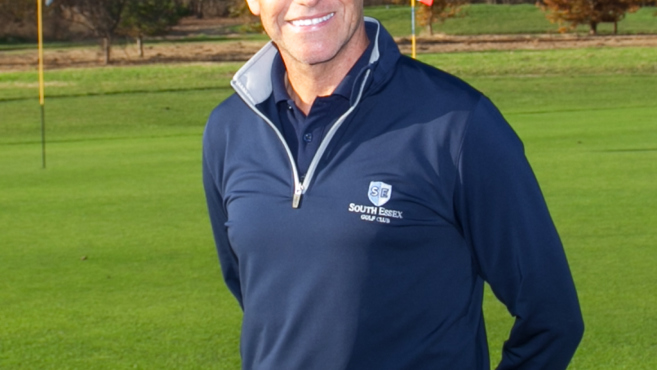 In 30-plus years of competing around the world, Mark Davis never imagined a working life within a golf club.
But in January, 2020, the one-time European Tour ace took up a fresh challenge as director of golf at South Essex Golf Club, owned by his brother-in-law Russell Bartlett – a former chairman and majority share-holder at Hull City FC.
Davis, 57, has since relished the opportunity to get stuck into his new role, spending long hours at the 27-hole facility. Indeed, he's there to such an extent that his fellow PGA member and South Essex's head professional Steve Cipa jokes, "I think Mark lives here now!"
The chance arose when Bartlett, along with his sons Ed and Alex, returned to the helm at the club he'd opened for business back in 1994 before leasing it out to long-term tenants. Bartlett has known Davis for approaching 40 years and was keen for him to work alongside the club's director Ed.
Subsequent significant investment on and off the course has ensured a definite feel-good factor at South Essex – not least in the professionals' shop where Davis is at the heart of golf operations.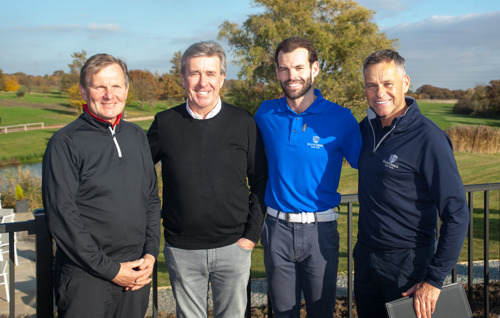 "I don't think I would ever have done something like this if it wasn't for Russell," says Davis, who lives a mere 10-minute drive away from the first office he has ever had. "He offered it to me and I just thought it was a new challenge and I've enjoyed every part of it, especially seeing everything progress as it has."  
From taking the ladies' clinic to ensuring that the high-tech flood-lit 14-bay driving range is spic and span, Davis has plenty on his to-do list. Liaising with the greenkeepers about course condition and future tweaks is also key.
It's lucky he has an excellent golf operations team around him with the experience of Cipa to call on, plus the enthusiasm of newly-qualified PGA professional Charles Bryan and trainees Sean O'Regan and Teddy Papple. And the aim for them all is simple: to be the very best facility they can be, alongside offering great customer care.
"Russell has got a lot of ambition and he does want this to be the no.1 destination in this area," says Davis. "I think he'll strive to do that – and we all will, to help him."
If a lot has changed for Davis in the last couple of years, one thing has remained the same: once a Tour player, always a Tour player. The two-time Austrian Open champion and, more recently, Scottish Senior Open winner still loves to compete. Alongside the day job, he's out there on the Legends Tour and has far from written off prospects of adding to his list of prestigious title triumphs (which also include a Brabazon Trophy victory in his late teens).  
But how about this for a couple of career highlights from back in the day. In the 1989 Trophee Lancome in the glamorous setting of Saint-Nom-la-Bretèche in France, Davis played in the third round with Seve Ballesteros. On the day the Englishman shot a four-under round of 68, bettering the golf legend by three shots.
"I'll never forget it, as clear as day," says Davis. "I'd been on Tour for two or three years and you can't really describe it, just being that close to him. You're thinking 'Jeez, I'm playing with Seve here'. And I played great that day, which made it even better. He was really complimentary – he'd say 'very good swing, huh'. He was great."
Davis also teed it up in seven different Opens, including the 1995 renewal on the hallowed fairways of St Andrews. "I played with Lee Trevino and Jay Haas the first two days, made the cut and played with Greg Norman in the third round and Gary Player in the last round. How's that?" he asks rhetorically before answering his own question. "That was brilliant."
That's the past, but Davis – a modest, unassuming man – has his focus set very much on the present. And that means sharing a smile and a friendly word with all those he comes across in his busy working day at South Essex Golf Club.