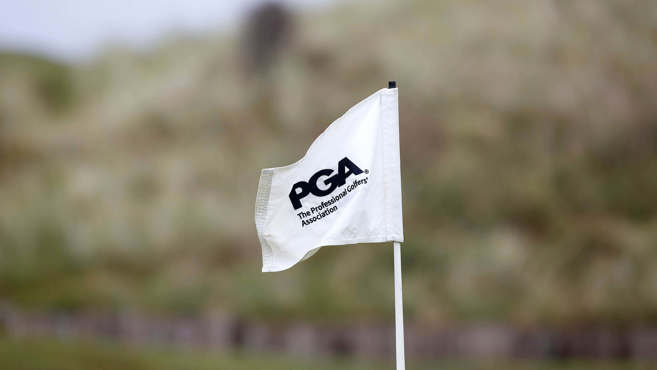 Adam Whiston, an Honorary Member, long-serving head professional at Royal Tara Golf Club and former PGA in Ireland captain, has passed away at the age of 76 following a prolonged spell of ill-health.
Adam spent his entire working life in golf but only began to take an interest in the game in his late teens when his father, the head PGA Professional at Dun Laoghaire Golf Club, Co Wicklow, suffered a heart attack.
"Someone had to look after the pro shop," Adam later recalled.
Having turned professional in 1966 and learned his trade under the guidance of his father at Dun Laoghaire, Adam joined Foxrock Golf Club, Co Dublin, three years later.
He moved to Royal Tara Golf Club, Co Meath, in 1978 and spent the rest of his career there until he retired in 2007 when he was succeeded by John Byrne, his assistant.
Reflecting on his time at Royal Tara, he said: "Being your own boss, in a great club, with down to earth people has given me great fulfilment and I have many special memories from my career."
Byrne is one of several PGA pros who began their careers working for Adam and their association goes even further back.
"He coached me when I was a junior member at Royal Tara," Byrne explained. 
"He took great pride in being a PGA pro, loved coaching and was exceptionally good at it. Other pros went to him to be coached – he was a pro's pro. 
"And he was also a great teacher. He was very old school and was very particular about dress codes.
"But everyone he trained left extremely happy – he was firm but very fair and very knowledgeable -no one had a bad word to say about him."
In addition to his prowess as a renowned coach, Adam was a regular participant in Irish PGA events earlier in his career and Harry Bradshaw, runner up in the 1949 Open, was a regular opponent.
"Adam played with Harry Bradshaw almost every day when he was a junior," Byrne added.
His biggest tournament success came in 1977 when he won the Irish Uniroyal Tournament at Grange, three years prior to being appointed the PGA in Ireland captain.
His victory resulted in him being invited to compete in the Canadian PGA Championship in Vancouver and a memorable meeting with Arnold Palmer.
The pair played together in a practice round and during the pre-tournament dinner Palmer visited Adam's table to enquire about his weight.
Adam weighed-in at eight-and-a-half stone throughout his golfing life and Palmer whispered: "You little so and so. I've just lost five dollars to a guy at my table because I reckoned you were heavier than Chi Chi Rodriguez!"
The pair met again almost 30 years later during the British Seniors Championship at Royal Portrush and Adam recalled: "He was relaxing in the clubhouse and jumped up to shake my hand, which was a lovely touch."
Adam had earned a Senior Tour Card by then and competed in the Senior PGA Professional Championship on several occasions following his retirement as head pro at Royal Tara.
Despite handing over the reins to Byrne, Adam maintained his association with the club: he was made an honorary member in 2008 and played regularly there until his health began to fail.
And such is the esteem he was held in by Royal Tara members that, prevented from attending his funeral because of restrictions placed on the number of mourners due to the coronavirus pandemic, the club staged a special tribute in his memory.
"We opened up the car park so members could stay in the cars and pay their respects in a safe environment," explained his successor, John Byrne.
Adam is survived by his wife, Mona, family, Shane, Debbie and Anita, grandchildren Liam, Kate, Elif, Adam and Sadiye; sons-in-law Paul and Tarkan and daughter-in-law Sharon.
The PGA extends heartfelt condolences to them on their loss.