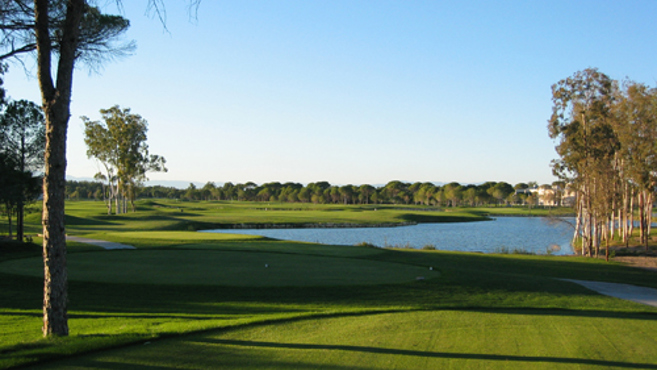 A semi-retired doctor has prescribed himself some winter sunshine by qualifying for the final of the PGA National Pro-Am Championship in Turkey.
Josh Keazeny, a 12-handicapper, will be joined by Elm Park Golf Club PGA Professional Peter Morgan as a result of the pair winning the Irish qualifying event at Seapoint Golf Links.
The Dublin-based duo claimed the 'phenomenal' prize by amassing 44 Stableford points to finish three clear of David Carroll and Trudy McArdle from the host venue.
They will now take their place in the £25,000 grand final on the PGA Sultan Course (above) at Antalya Golf Club, Turkey, in November.
"It really is a phenomenal prize for the winners," said Keazeny. "This is certainly more than generous. I have played in Turkey, not at The Sultan, just along the coast. It's a lovely part of the country.
"I've been a member at Elm Park for around 20 years; before that I lived in Manchester where I trained and worked as a doctor and played on and off for 10 years.
"Then I came back home. Now I live about five minutes' drive away from the course and have time to play as I'm now semi-retired. I'm not a spring chicken!"
Reflecting on the triumph at Seapoint, he added: "We got off to a very good start over the first seven holes and built on that.
"Peter and I played quite well together, the course was good and we had nice opponents.
"But we were very pleased with the way we played, as we ended up with a combined eight under par. It's not the easiest of courses, but it wasn't horrendously difficult either."
CLICK HERE for a full list of scores