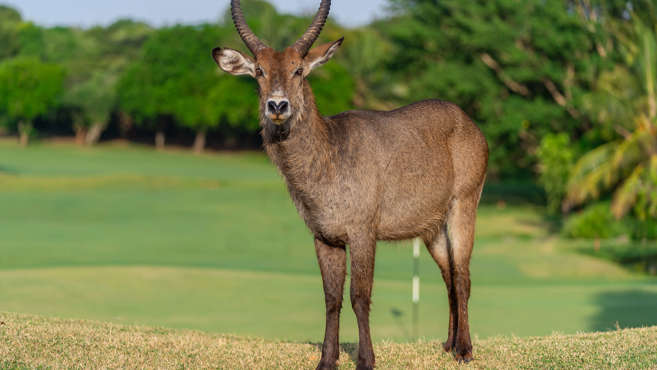 Vipingo Ridge is now home to four new species of animals as part of a project to create a wildlife sanctuary on its 2,500-acre estate.
Ten years after the project was first conceived, in conjunction with Kenya Wildlife Services (KWS) and Lafarge, impalas, elands, oryxs and water bucks can now be spotted at South Africa's only PGA-accredited course.
In addition, more impala, zebra and giraffe are being relocated to the site from similar climatic areas in the coming weeks.
The vision for the sanctuary is a sustainable and thriving ecosystem with Kenya's wild herbivores roaming free and adding to the spectacular experience on the ridge.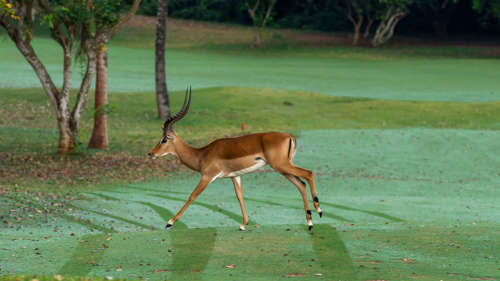 Seven specially trained rangers are now on site to monitor and protect the animals, ensuring there is a positive symbiosis between them, the environment and Vipingo Ridge's members and guests.
The new four-legged residents are able to walk and graze the fairways of the championship PGA Baobab Course offering players a unique golf safari in view of the Indian Ocean.
In preparation for the arrival of the wildlife at Vipingo Ridge, areas of scrub land were cleared and new grass and trees planted. As well as the reservoir and Chodari dam, purpose-built watering holes are available for the animals to drink at and the abundance of vegetation throughout the estate means there is also plenty to eat.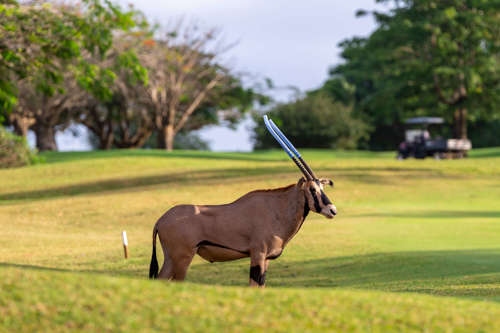 The first phase of the wildlife introduction has proven a great success with the animals bonding quickly with the rangers and settling in well. Phase Two is set to commence at the end of November.
Alastair Cavenagh, Chairman at Vipingo Ridge, commented: "We are delighted at this development which will add greatly to the many attractions that Vipingo Ridge has to offer.
"There has been a real buzz among the community here with our residents sharing photographs of the animals around the ridge and providing hugely positive feedback. We look forward to sharing the excitement with holiday guests and golfers too."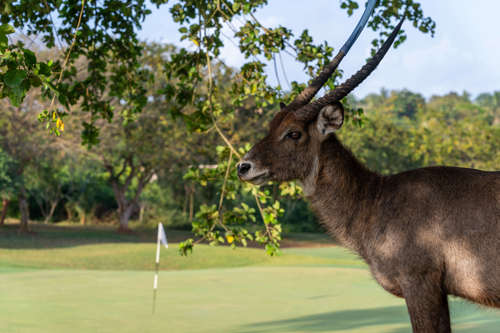 Project Manager and Head Ranger, Abdulla Kuso, added: "This is a very unique project to be involved in and we are so happy to see the animals settling in well. It is impressive to see how much vegetation there is here – a lot of indigenous grasses and plenty of choice for the wildlife to eat. We look forward to more species being introduced soon and creating a beautiful place where healthy animals roam and begin to breed."
CLICK HERE to find out more about Vipingo Ridge.