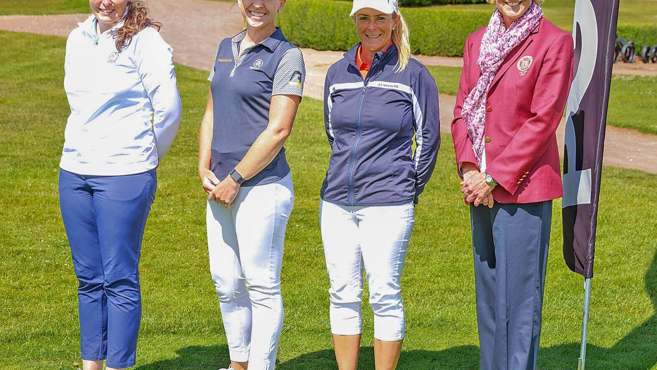 Jessica Smart and Suzanne Dickens will both have experience of American conditions when they represent Great Britain and Ireland in the Women's PGA Cup.
The tournament will be played in Albuquerque, New Mexico, in October, and Smart and Dickens secured their places in Sarah Bennett's five-strong team by finishing first and second respectively in the OCEANTEE WPGA Championship at Kedleston Park.
Dickens was a member of the team that contested the inaugural Women's PGA Cup in Texas almost three years ago and reckons that will stand her in good stead this time round.
"It was a totally new experience for me, my four team-mates and the captain Tracy Loveys," recalled Dickens, who is attached to Thorpe Wood Golf Course, Peterborough.
"There were five teams involved so each match was played in a five-ball format. That meant the matches lasted longer than usual and there was a long gap between taking shots.
"And the weather conditions were very variable. We expected it to be hot, which it was at times. But it also got cold, and we hadn't packed any suitable clothes to deal with that.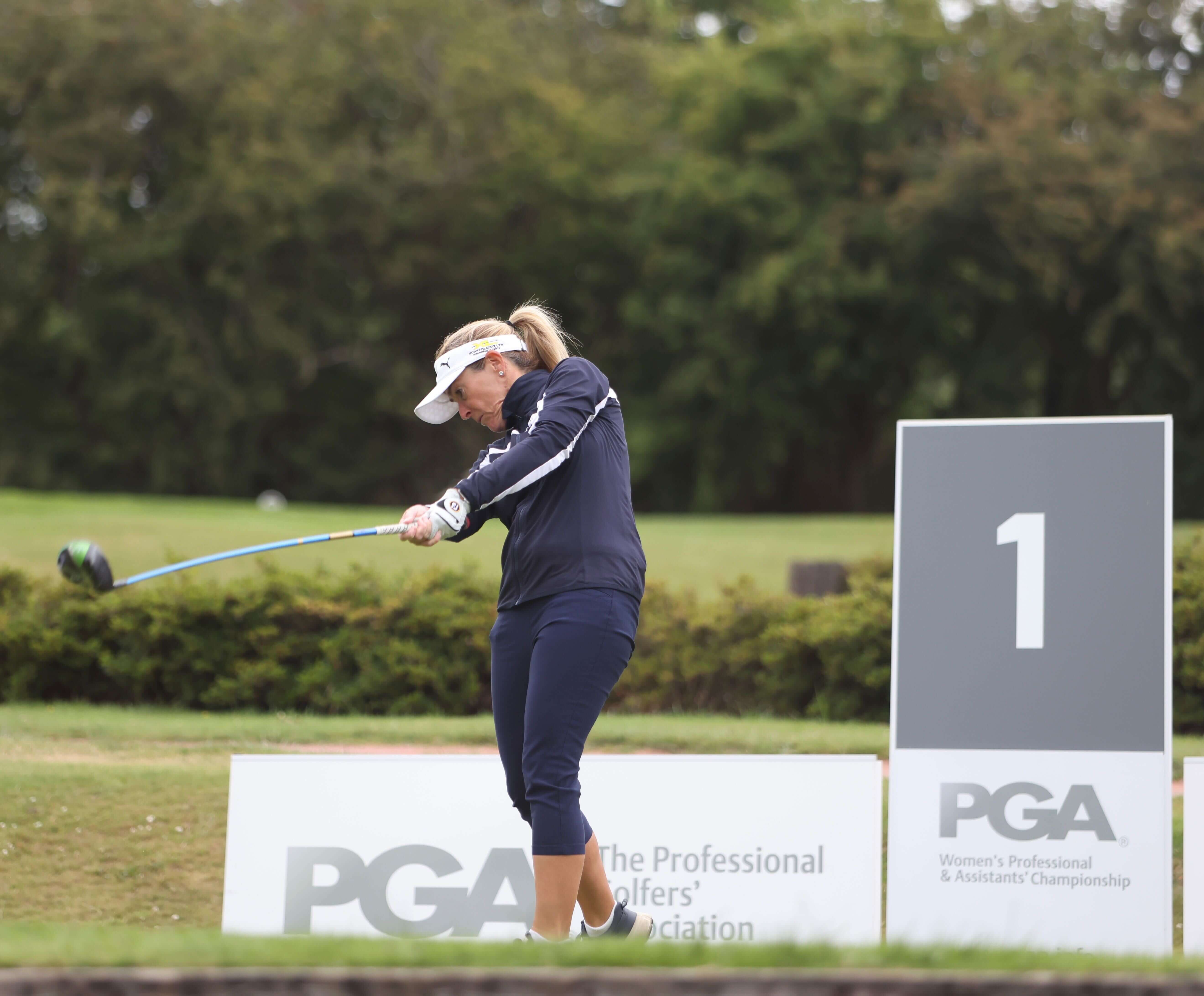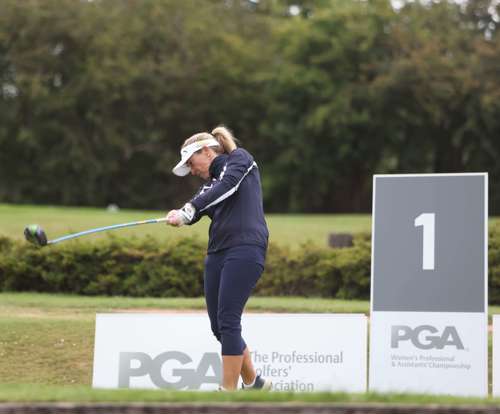 "The grass was also different to what we play on at home so that took some getting used to.
"Overall, though, it was a superb experience and I'm very proud to have made the team again. I can't wait to get out there and improve on what we did last time by bringing the trophy back with us."
Smart, by contrast, boasts four years of playing in the USA as opposed to a handful of days.
"I spent four years at uni in Florida on a golf scholarship," explained the 30-year-old who is attached to Saunton Golf Club, Devon.
"So I got a good experience of American conditions then and also playing team golf for the uni. It will be great to be a member of a team again when I play in the Women's PGA Cup.
"I'm looking forward to teaming up with Heather (MacRae) and Suzanne. Heather and I played in the three-ball in the second round at Kedleston Park and we got on well.
"And Suzanne and I had a long chat after finishing at Kedleston and finding out we were in the team. I'm really excited and can't wait for the event."
Smart will need to take time off from her job at Saunton to play in the tournament but that will not be a problem as far as her boss, Albert MacKenzie, her is concerned.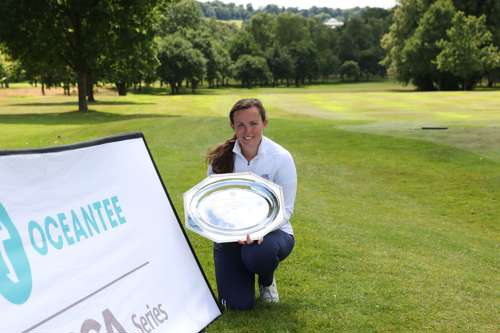 "He captained the victorious PGA Cup team in 2017 and is delighted I've made the team," she added.
"He's said it will be a superb experience and to enjoy every minute of it – I'm sure I will."
Smart and Dickens will be joined in the team by MacRae who secured her place by winning the 2021 OCEANTEE WPGA Championship, and two others. One will go to the highest placed WPGA member in the OCEANTEE Series Order of Merit, the other will be Bennett's Captain's pick.
Commenting on Dickens and Smart's inclusion, she said: "The first thing they asked me after completing their rounds at Kedleston was if they had made the team.
"They are both passionate about playing in the event and I'm delighted they have made it as they are such good players.
"Suzanne is very experienced, a winner of the WPGA Championship and former Ladies European Tour player.
"And Jessica has already achieved some great results in her career, not least winning this year's OCEANTEE WPGA Championship after finishing tied third last year."