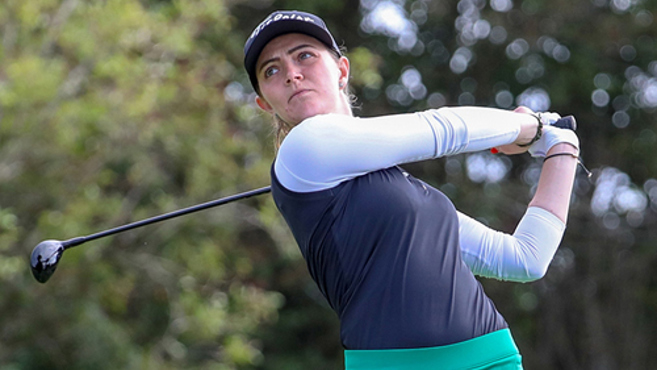 The final event that could determine the outcome of this year's WPGA Stroke Play Order of Merit will be staged at Wrotham Heath Golf Club in Kent.
And given the denouement to the competition in the past two seasons, the course near historic motor racing circuit Brands Hatch could be the setting for a tense and thrilling final lap.
Holly Morgan pipped Marie Martindale by half a point to win the Order of Merit at Salisbury and South Wilts in 2019 and Keely Chiericato (above) overtook Anna Smith at Wrotham Heath to win the title for the second time last year.
This year's tournament at the Kent venue on September 13 will mark the end of the new look competition that, comprising seven events, boasts double the prize money on offer last year and features two-pro ams.
It will not be the last competitive event of the season, however. That will be the Vivien Saunders WPGA Fourball at Trentham Golf Club, Staffordshire, on October 8
The full WPGA schedule is accessible via this link