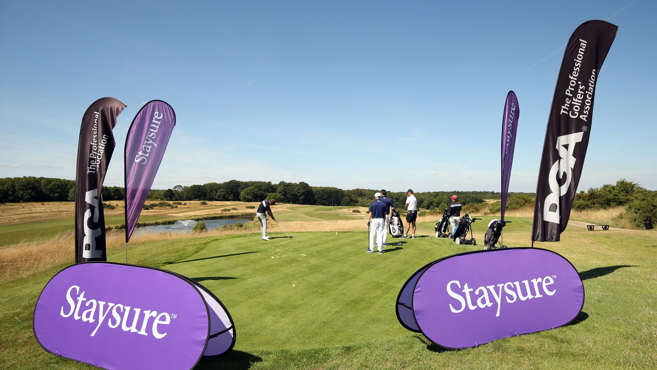 The Staysure PGA Trophy will not be played in 2020 due to the COVID-19 outbreak but it will return next year.
In an email to Members, The PGA confirmed: "It is with regret that I write to inform you of the cancellation of this year's Staysure PGA Trophy. 
"I can assure you that this decision has not been taken lightly. The ongoing COVID-19 restrictions married with the timelines to complete the qualifying tournaments and the health and safety of all concerned prohibit the completion of the 2020 event.
"Please ensure you inform all involved at your golf club and rest assured that The PGA will refund all entry fees.
"I can tell you that preparations have already commenced on the Staysure PGA Trophy in 2021, with details aimed to be released towards the end of the year.
"Further updates on a revised National tournaments schedule will be provided in due course but in the meantime, we at The PGA wish you well."