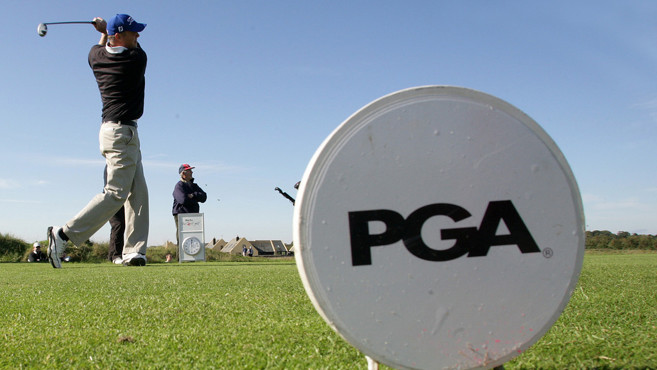 The PGA is delighted to announce the launch of a brand-new Open Series, which is open to all PGA Members in the UK, Ireland and overseas.
The series involves seven 36-hole tournaments, played across all Great Britain & Ireland PGA regions, with each event carrying a £20,000 prize fund.
Why has the Open Series been launched?
To provide PGA Members with access to top level competition no matter where they are located, to encourage Member participation in regional tournaments and to improve prize fund opportunities for Members.
The Open Series is additional to the reintroduced PGA Play-Offs in 2022, which will move to the start of the 2022 season at Slieve Russell Hotel, Golf and Country Club in Ireland from 26-28th April.
How many Open Series events will there be and where will they be played?
There will be seven 36-hole tournaments, one played in each PGA region in Great Britain & Ireland.
Full list of Open Series tournaments in 2022:
Manchester Open (North)
Worsley Park Golf Club (3-4 May, 2022)
Midland Open (Midland)
Oakmere Golf Club (26-27 May, 2022)
Northern Open (Scotland)
Portlethen Golf Club (31 May - 1 June, 2022)
South West Open (South-West)
The Bristol Golf Club (27-28th June, 2022)
PGA Surrey Open (South)
Cuddington Golf Club (4-5 July, 2022)
East Anglian Open (East)
Ingrebourne Links – (2-3 August, 2022)
Ireland - TBC
What is the prize fund for PGA Professionals?
The total prize fund for the Open Series is £140,000 (£20,000 each tournament). The entry fee and prize fund allocation will be consistent throughout all seven tournaments.
What is the format for each Open Series tournament?
Each Open Series tournament will involve two 18-hole rounds across two days and will take place throughout the 2022 season. Each event will count for the host region's Order of Merit.
Who can play in the Open Series?
A total of 80 spots will be made available to the host region to secure the Order of Merit status and enable the wider Membership to participate. Exemptions will be available for current PGA champions, national champions and the top few players from each Regional Order of Merit and the WPGA OCEANTEE Series Order of Merit.
The remainder of the field, after exemptions, will be available to PGA Members from all other regions up to a maximum field of 156.
CLICK HERE to view the 2022 Open Series schedule.