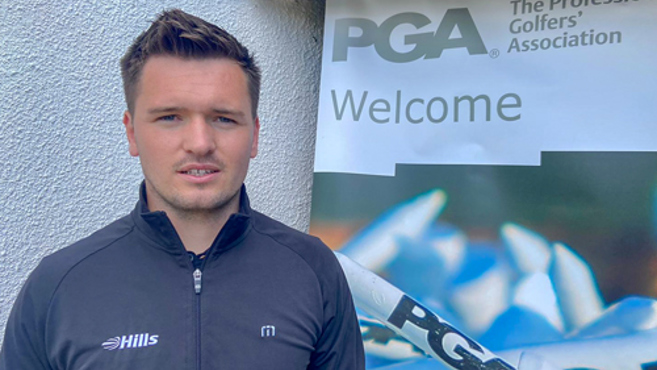 Former Carris Trophy winner Ben Amor was in action replay mode when Downes Crediton Golf Club staged two events in tandem.
Just as he had when an R&A PGA Trainees Development Series and Turier Scales-supported Titleist & FootJoy Assistants & Under 30s Pros' Sprint were contested at Cardiff Golf Club last month, Amor won them both.
In doing so the PGA Trainee from Marlborough Golf Club was the solitary competitor among the 40 contesting one or both events to break par.
Four birdies tempered by three bogeys resulted in a one-under-par round of 69 and £530 in prize money for winning the two competitions.
It also gave him a one-shot advantage over Joe Cruse, a fellow PGA Trainee from St Enodoc Golf Club who posted a level par score of 70 and collected £430.
Reflecting on his victory, Amor said: "It was really tough out there. Looking at the scores it wasn't easy at all. The course was playing tough as well because of the rain we had yesterday.
"But I played really nicely – I kept the ball in play and flighted it in the wind."
"I'm looking forward to the final event at Cumberwell. It's been a pretty fast start – hopefully I can push on from here."
Meanwhile, Joe Yorke was the leading PGA pro in the tournament that was contested by Trainees and pros younger than 30 thanks to a two-over-par round of 72.
Full scores of the R&A PGA Trainees Development Series are accessible via this link 
Full scores of the Titleist & FootJoy Assistants & Under 30s Pros' Sprint are accessible via this link