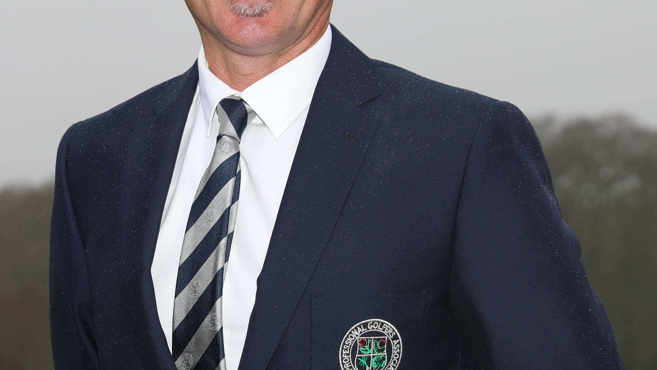 The new PGA South West captain Barry Austin will use his year in office to support CLIC Sargent, the national charity that fights tirelessly to stop cancer destroying young lives.
Announcing his choice during the region's annual members' meeting at Woodbury Park, Austin, the head PGA Professional at Crediton Downes Golf Club, Devon, said: "Unlike some recent captains, I've not experienced events that present an obvious call.
"But like so many, if not all of us, cancer has affected those close to me. With this in mind and, as I am a father and a grandfather, I have chosen CLIC Sargent."
The charity gives families day-to-day support, including financial and a place to stay during treatment, when a child is diagnosed with cancer.
The main fundraising event during the year will be the Captain's Charity Pro-Am on August 19 at Crediton Downes, the club Austin has served as head pro since 2005.
The club encouraged Austin to accept the invitation to become captain and he recalled: "It was a surprise and absolute privilege to get a call from Christian Vine saying the Devon County PGA had nominated me to serve as captain of the PGA South West region for 2020.
"I took a day to confirm but my club, Downes Crediton, and those close to me were all encouraging. It was a joy and honour to accept.
"I intend to use this appointment selfishly to play a bit more golf. I hope to play the Order of Merits, maybe the odd pro-am at courses I've not played for more than 20 years and to catch up with old friends. I look forward to that."
Paying tribute to his predecessor, Giuseppe Licata, the 49-year-old added: "I must congratulate Giuseppe 'Spag' on a wonderful captain's year.
"He represented the region so well and raised a fantastic amount of money for NICU – all the while taking on his first head professional job at Filton Golf Club. It's a great achievement and congratulations."