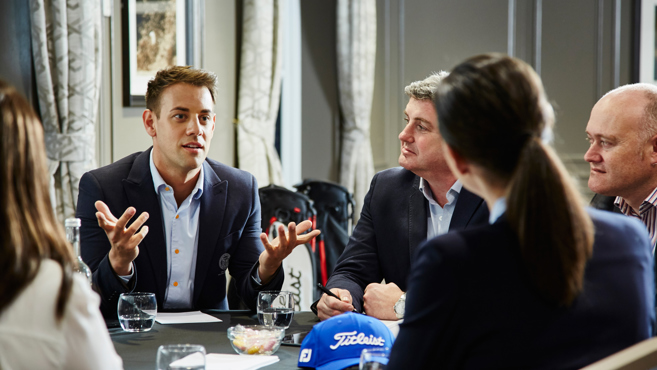 The PGA is hosting its first online webinar aimed at people working in management positions in the golf industry.
Open to PGA Members who work in facility management roles and members of the Association's new Business Management Group, the PGA Manager Industry & Resource Update Webinar provides key information around resources and support available from The PGA.
The webinar will take place on November 9, 2021 at 10.30am.
Guest speakers include PGA Business Relationship Officers (BROs) Sam Carr, Justyn Branton and Fiona Champness, who explain what the BRO service is about and how they can support golf club managers.
Graeme Taylor, from Xact, looks at the vital role HR and H&S resources play at golf facilities, while Tim Ladd explains the importance of mental health and support in the work environment.
Gareth Shaw, a PGA Member and a key part of the Association's Member Education team, provides an introduction to PGA Learn, a newly launched digital CPD platform, which hosts more than 900 pieces of golf industry related content, and is available to PGA Members and members of the Business Management Group.
Lastly, participants will be some of the first to find out about Grant Finder, a valuable funding database covering local, national, and international sources of funding. Matthew Godfrey will talk about the company and how it can source funding policies and opportunities for PGA Members and BMG members.
Joe Kelly, Head of Membership Support at The PGA, commented: "The restructuring of the PGA Membership categories has been a major step forward within our industry. 
"The PGA has listened to its Membership and recognised the different roles that they have in the industry. Going forward with workshops and webinars like this, allows us to be more targeted in developing the appropriate resources and support structures to meet the wants and needs of the different membership categories.
"This webinar introduces some of the structures that have been developed to support facility managers in their roles."
The session is expected to last two hours and will conclude with a 15-minute Q&A with all speakers.
CLICK HERE to find out more or to register for the PGA Manager Industry & Resource Update Webinar.